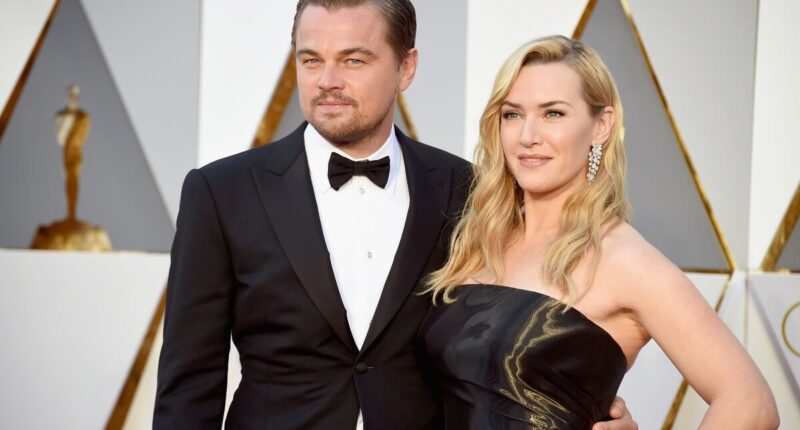 Leonardo DiCaprio wasn't sure about starring in his mega-hit film Titanic. But his co-star Kate Winslet played a huge role in getting DiCaprio to sign onto the project. And even more so than the film's director James Cameron.
Kate Winslet convinced Leonardo DiCaprio to do 'Titanic'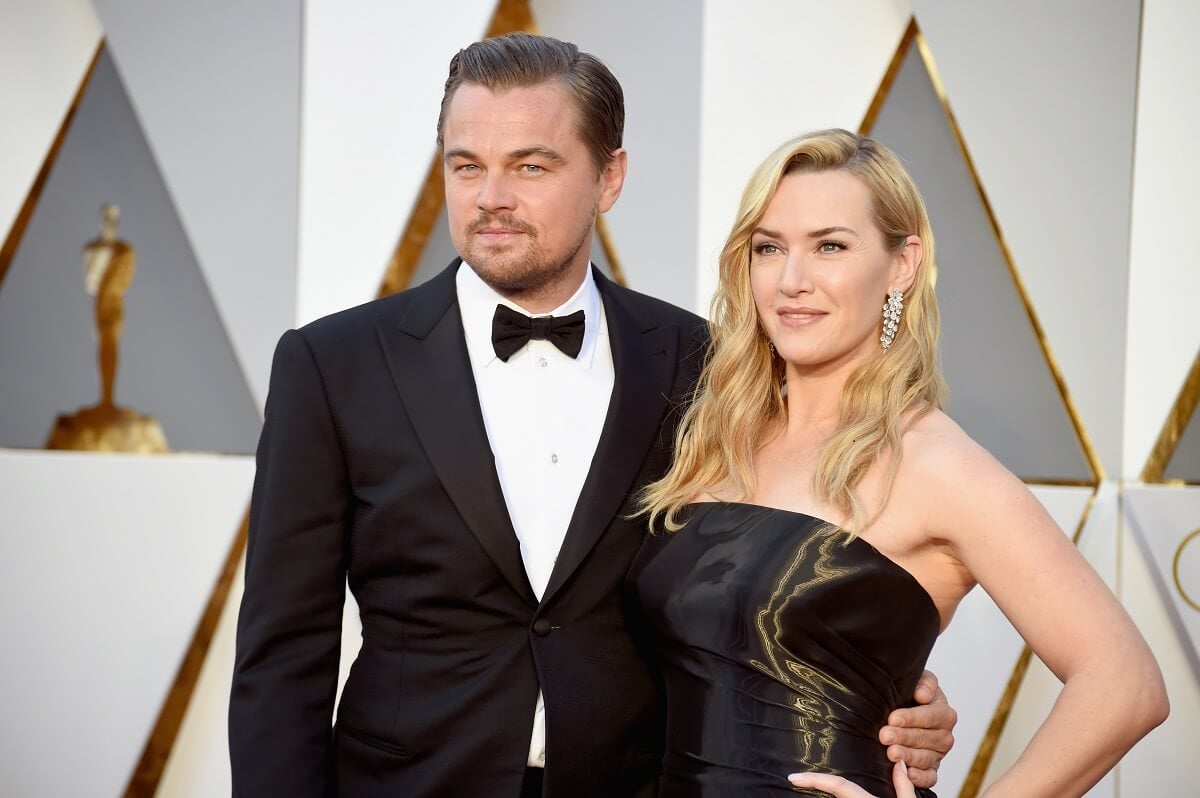 Titanic was an important film to both Winslet and DiCaprio. The pair found themselves becoming megastars seemingly overnight, which changed their lives forever. But DiCaprio wasn't completely on board the project that would make him a household name almost everywhere in the world.
Winslet was already signed onto Titanic before DiCaprio, screen-testing with a couple of actors who were competing for the role of Jack Dawson. But when Winslet heard that DiCaprio was in the running, she couldn't picture doing the film with anyone else. Although DiCaprio was on the fence, Winslet was determined to convince him to join her.
"I actually tracked him down in the hotel he was staying and I said, 'Look, I'm not going to do this without you! It's going to be really great and we're going to have loads of fun, and I'm nice to work with,'" Winslet once told Hollywood. "As much as I could I kept calling him and persuading him until finally I think he felt so guilty about the idea of not doing it. And thank God he did."
DiCaprio corroborated that Winslet's persistence was what really sold him on the movie.
"'I don't know what it's like to do a film like that, and I'm kind of petrified,'" DiCaprio remembered telling Winslet. "I had a lot of conversations with James Cameron but it was Kate at the end of the day, and we sort of dove – no pun intended – into it together, two young independent actors, just to try something new and have a completely different experience."
Kate Winslet and Leonardo DiCaprio couldn't go anywhere in the world without being noticed after 'Titanic'
Titanic affected a fair number of audiences worldwide. But not even DiCaprio and Winslet might have realized just how far-reaching the feature was. Even in villages not as modern as the rest of the world, the two couldn't escape their Titanic fame.
"I was literally in the rainforests of Brazil, where there are Indians walking around with no clothes on and paint on their face and feathered earrings," DiCaprio said. "And I'd say 'Wow, I'm going to really disappear here.' I walk into a straw hut and they were all naked, and one guy looks over at me–the chief's son–and he goes 'Leonardo?' 'Uh, yeah.' 'DiCaprio.' And by the way, they didn't speak a word of English, and didn't even speak Portuguese. And he goes 'Titanic'."
Winslet remembered having a very similar experience in another part of the world after doing the blockbuster.
"I had gone to an ashram one day in the foothills of the Himalayas," Winslet said. "I took this walk, and this man came walking towards me on a dusty old path, blind in one eye. I was trying to get around him, get out of his way, and he stopped, with this huge walking stick, and just looked at me, took his walking stick and pointed at me and said: 'You…Titanic.' That was a moment, you know? Okay, that little film actually touched quite a few people."
Kate Winslet worried that she and Leonardo DiCaprio wouldn't get along when they first met
Winslet wasn't sure that DiCaprio would've taken a liking to her when they first collaborated. She feared her co-star would get the wrong impression of her. Her concerns didn't last long after they became more acquainted.
"Y'know, working with Leonardo DiCaprio — he's a bit gorgeous, and I was worried that I was going to be bowled over by him, or that he was going to find me all stuffy and Shakespearean and English," she once told Rolling Stone. "But the second we met, we just completely clicked."
DiCaprio and Winslet discovered they had a few things in common. For instance, they were both equally as playful with each other behind the scenes.
"We'd do the most ridiculous things to each other," she remembered. "He'd be tickling me, groping me, winding me up. And I'd be doing the same thing back, sort of grabbing his bum."
According to each other, they became best friends that day, cultivating a friendship that has lasted over several decades now.