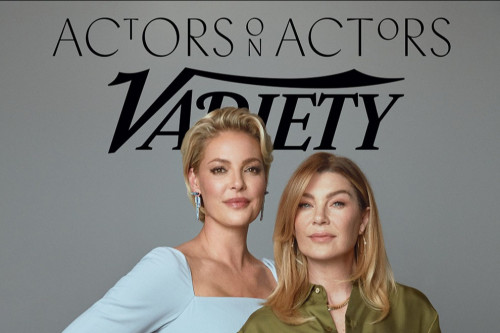 Katherine Heigl questioned whether she "ungrateful" and "difficult" and felt "such shame" after her acrimonious exit from 'Grey's Anatomy'.
The 'Knocked Up' star shot to fame playing Dr. Izzie Stevens on the hit medical drama but her position on the show was called into question in 2008 after she withdrew her name from contention at the Emmy Awards – declaring: " I did not feel that I was given the material this season to warrant an Emmy nomination" – and she later agreed a deal to end her contract in 2010.
However, Katherine has now admitted she was troubled by her actions for a long time afterwards. In a joint interview with her former co-star Ellen Pompeo for Variety's 'Actors on Actors' series, she explained: "I think that [the show's success] gave me this confidence that was a false sense of confidence. It was rooted in something that couldn't and maybe wouldn't always last for me. So then I started getting real mouthy, because I did have a lot to say, and there were certain boundaries and things that I was not OK with being crossed. I didn't know how to fight that."
She went on to add: "There was no part of me that imagined a bad reaction. I felt really justified in how I felt about it and where I was coming from. I've spent most of my life — I think most women do — being in that people-pleasing mode. It's really disconcerting when you feel like you have really displeased everybody.
"It was not my intention to do so, but I had some things to say, and I didn't think I was going to get such a strong reaction."
It took almost a decade of soul-searching for Katherine to properly reflect on what transpired, with the actress admitting: "It took me until probably my mid- to late-30s to really get back to tuning out all of the noise and going: 'But who are you? Are you this bad person? Are you ungrateful? Are you unprofessional? Are you difficult?'
"Because I was confused! I thought maybe I was. I literally believed that version, and felt such shame for such a long time, and then had to go: 'Wait. Who am I listening to? I'm not even listening to myself.' I know who I am."
Post source: Female First