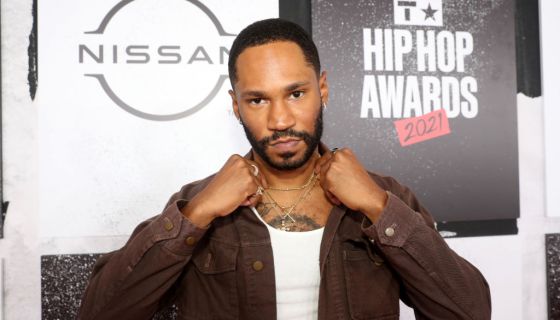 An undeniable groove gawd is headlining a dessert-themed festival with a diverse musical lineup.
Kaytranada will headline Milk + Cookies Festival this Friday, June 2 at Atlanta's Old Fourth Ward Park.
This year, Milk +Cookies has partnered with RenderATL, the esteemed conference that unites tech enthusiasts worldwide, to bring the smooth sounds of Kaytranada as the maestro of this year's fun-filled fest.
The Grammy-winning Canadian DJ who blends Hip-Hop, R&B, and electronic music, will be joined by fellow musical savants; DJ Unruely, The Canterbury Talez, Badass Sha, DJ Shane Talon, DJ EU, Decoteau, and Divine Interface for respective DJ sets.
Milk + Cookies attendees will also enjoy delectable delights as the festival continues to seamlessly be a fusion of music and gastronomy.
"Our objective is to always provide a safe, inclusive, diverse, and fun space for people to connect, dance, and experience new music, that's the basis in which we've built our community in Atlanta, said Chase Freeman Director of Marketing and Communications for Milk & Cookies per a press release. "We have a keen sense of what our community needs, and we curate our lineups to satisfy the eclectic palette of ATL, bridging culture through music."
Jhordan Gibbs, Director of Artist and Sponsor Relations at Milk & Cookies, also exuded enthusiasm about the partnership with RenderATL, remarking,
"We are thrilled to collaborate with RenderATL in bringing Kaytranada to the stage. Our shared objective is to curate an experience that merges enjoyment with engagement, and we firmly believe that Kaytranada's music, complemented by our unique entertainment approach, will generate an unforgettable evening."
For more information and for tickets, click HERE. 


Post source: Bossip