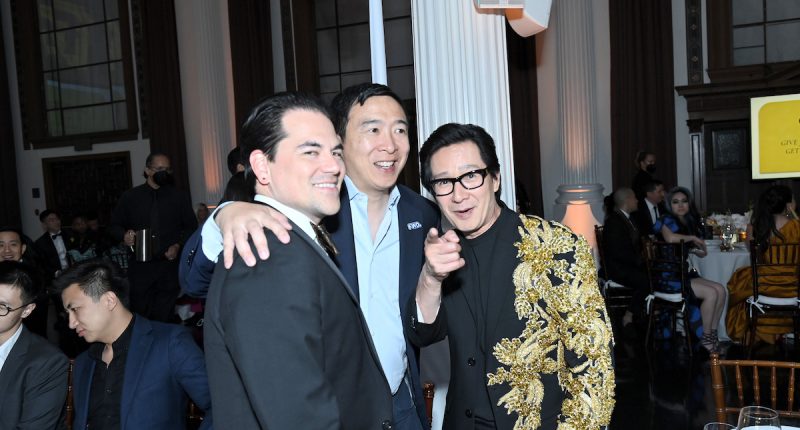 Everything Everywhere All At Once is one of the best movies of 2022 and rightly hailed as a career coronation for its lead, Michelle Yeoh. But the performance of Ke Huy Quan as Waymond Wang is also extraordinary, especially considering he hadn't acted in over two decades.
Quan quit acting due to the tenuous position of Asian performers in Hollywood but felt inspired to return after the runaway success of another film that starred Yeoh. 
Still, the road to his casting in Everything Everywhere hinged on something he had no control over. Quan recently explained in an interview that the road to Waymond was paved with Andrew Yang memes. 
'Crazy Rich Asians' convinced Ke Huy Quan to give acting another shot
Quan played notable roles in two of the biggest movies of the 1980s. He was Short Round in Indiana Jones and The Temple of Doom and followed it up with a part in The Goonies as Richard "Data" Wong.
Starting your career with two successful blockbusters usually sets an actor up for a run of prominent projects. But Quan soon realized that his trajectory wasn't possible for people of his ethnicity. He only appeared in two more American films, Breathing Fire and Encino Man, in the next 36 years. His last on-screen role was in the 1997 Taiwanese action film Red Pirate.
"It's very difficult for many, but I think it's a hundred times — a thousand times — more difficult when you are an Asian actor," Quan told GQ. "I found myself at a crossroads at a very early age. Do I want to continue down a path where I just didn't see many opportunities for myself? Or do I want to go down a path, an unknown path, where I really don't know what I want to do?"
He chose the latter and enrolled in film school at USC. Quan graduated in 1999 and found work in several off-camera roles in production, such as a fight choreographer and as the assistant director to Wong Kar-wai on 2046. 
Quan was content with this version of his life but decided to get back into acting after seeing Crazy Rich Asians turn into a massive hit in 2018. He called his friend, fellow Goonies alum, and current entertainment lawyer Jeff Cohen to represent him. 
Nostalgia and memes gave Ke Huy Quan the chance to win the 'Everything Everywhere' part
At the same time, the director duo known as Daniels (Daniel Kwan and Daniel Scheinert) struggled to find someone who could portray every version of Waymond inhabiting Everything Everywhere's multiverse. 
"With this character, we needed someone who could do the drama, do the comedy, [be] bilingual, maybe even trilingual, a martial artist, and then on top of that, be able to be convincingly dopey and sweet," Kwan told EW. "A lot of people who do martial arts tend to skew in the other direction and so we struggled for a while." 
Quan became a part of their casting process after they saw a gif of Short Round and memes referring to then-Presidential candidate Andrew Yang as "Short Round all grown up." Daniels were big fans of Temple of Doom. Once they realized Quan would be around the right age for Waymond, they brought the now-51-year-old in for an audition just two weeks after he hired his agent.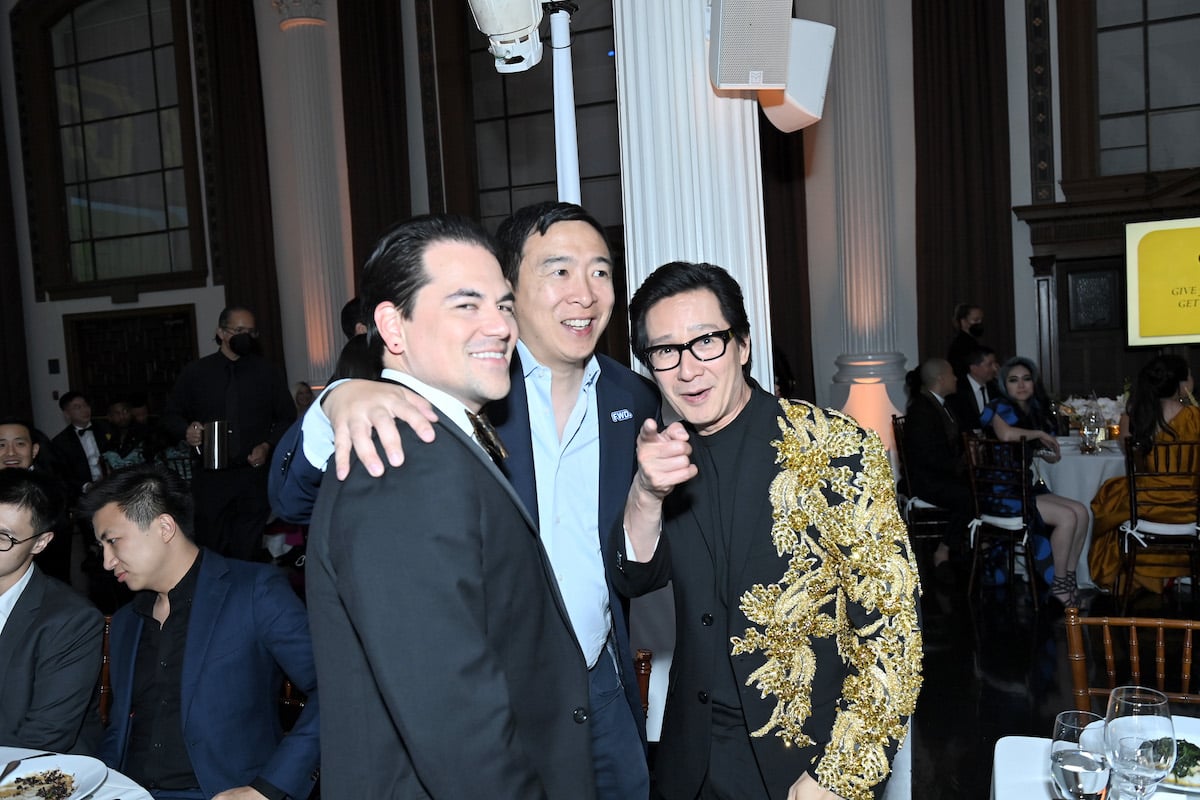 The script represented everything Quan wanted during his first attempt to make it as an actor. During The Hollywood Reporter's annual Actor Roundtable, he revealed he stayed up until 5 am reading the script (at the 26:20 mark).
Once Quan was confirmed for the part, he hired an acting, movement, and dialogue coach to nail the performance. "I was so hungry for the role, and I wanted to do it justice and give it my best because I didn't think I would get another opportunity," Quan said. 
The wide acclaim of 'Everything Everywhere' gave Quan a second chance as an actor
Everything Everywhere All at Once came out of nowhere to become a mainstream box office hit. The movie's unbridled creativity and moving narrative stuck a nerve with general audiences and critics alike.  
The movie has racked up nominations this award season. Quan and Yeoh recently won Golden Globes for Best Supporting Actor and Best Actress in a Comedy or Musical. Both could be in the running when the Academy Awards announce their nominations on January 24, 2023. 
The entertainment industry has finally advanced enough that Quan can turn this moment into more roles in the near future. He is part of the cast of American Born Chinese, an adaptation of a 2006 graphic novel of the same name, for Disney+. The show will also reunite him with Yeoh, who plays the main character Guanyin. Quan will play an unspecified role in the second season of Loki. 
On the movie front, he is part of the ensemble for The Electric State, a sci-fi action film directed by the Russo brothers and based on a graphic novel. It stars Millie Bobby Brown and Chris Pratt and is scheduled to premiere on Netflix in January 2024.