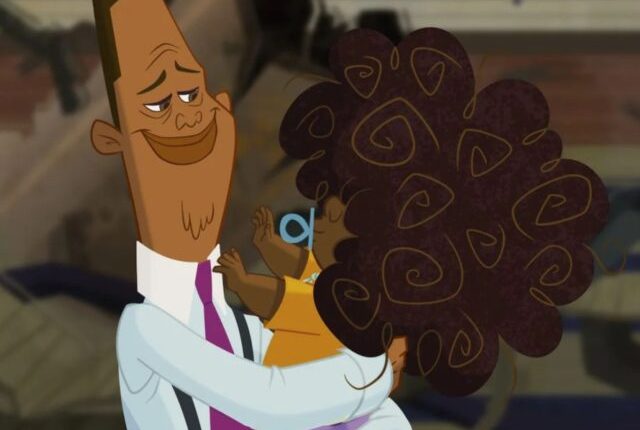 New research has suggested and the CDC has confirmed that White children are more likely to be diagnosed quicker than Black or Hispanic children with Autism Spectrum Disorder (ASD). Well, The Proud Family: Louder and Prouder is shining a light on autism for within the Black community, and they are earning praise for their autism depiction.
In the episode, according to Essence.com, psychologist psychologist Dr. Lord, (voiced by Holly Robinson Peete), tells BeBe's parents Oscar, (voiced by Tommy Davidson), and Trudy, (voiced by Paula Jai Parker), that BeBe is autistic. Oscar initially reacts to the diagnosis with fear and anger as he thinks Dr. Lord is insinuating that his son is "stupid." This is a common stereotype people have about autistic individuals. In response to Oscar's fear, she assures BeBe's parents that children on the spectrum tend to need extra effort and attention from their caregivers, but it doesn't indicate a lack of ability or unintelligence.
Fan reaction on social media to the episode was swift and beyond grateful, many stating things like, "…My daughter has autism. Being this is my favorite show in the history of BLACK HISTORY, I've never been so honored to sit her down and watch with her!"
According to Buzzfeed, one social media user posted, "Wow The Proud Family is dope for this."
Another wrote, "I've never seen a cartoon address autism so directly."
One user said, "The Proud Family reboot mentions Bebe being on the spectrum and the way they went about it has me emotional. Beautiful job. I also love the fact that they didn't sugarcoat Oscar's reaction. Because it is natural."
"In the proud family reboot Penny's little brother bebe is on the autism spectrum and I'm so touched they included that in the show," one Twitter user commented.
@indiamlove said on Twitter, "The New Proud family series on Disney+ covered autism. Omg so heartwarming."
The episode is especially impactful because Holly Robinson Pete voiced the doctor in the episode, reassuring the parents that BeBe would be okay as she is a mother of a child with autism.
In 2021, the actress and philanthropist told Essence in an interview that, "Navigating all of it was hard. I didn't wake up with a big smile on my face in the beginning like, 'Oh, we got this!' I spent a lot of time feeling very sad and defeated and hopeless for years. I would say other people inspired and encouraged me. But mostly it's been by example."
And, if you didn't know, BeBe is actually voiced by a seven-year-old boy, Aiden Dodson, who is autistic.
Season two of The Proud Family: Louder and Prouder is now streaming on Disney+!
Photo Credit(s)/Featured Image: The Proud Family Instagram; Aiden Dodson Instagram; Holly Robinson Peete Instagram; Disney