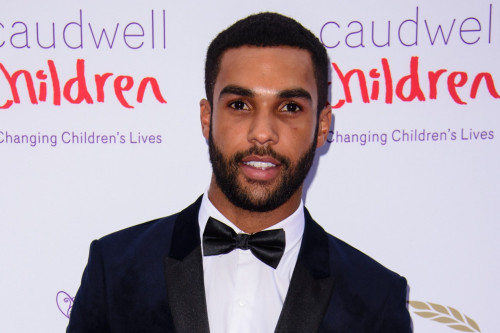 Lucien Laviscount dropped an f-bomb and flashed his middle finger in a sweary rant on the Oscars red carpet.
The 'Emily In Paris' star was being interviewed for UK TV show 'Good Morning Britain' when he was asked about sports pundit Gary Lineker who was forced to step back from BBC presenting duties in a row over impartiality after he criticised a new asylum policy for refugees announced by Britain's Conservative government – and the actor made his feelings about the political party – known as the Tories – very clear.
He declared "'F*** the Tories" and flashed his middle finger in a gesture which had to be blurred out of the TV broadcast.
Lucien's outburst on the red carpet – which actually coloured beige for this year's ceremony – also had to be bleeped out to avoid offending viewers with his offensive language.
The row kicked off last week when Lineker used a tweet to compare the language used by the UK government to "that used by Germany in the 30s" and it led to other sports pundits and presenters declining to appear on BBC shows over the weekend to show their support for him.
Back at the Oscars, Good Morning Britain's North American correspondent Noel Phillips also interviewed Chic star Nile Rodgers about the furore and the musician was adamant he is also standing by Lineker, telling the GMB presenter: "If somehow caring about people offends somebody, you know what I say to that? It's not good for television."
Post source: Female First