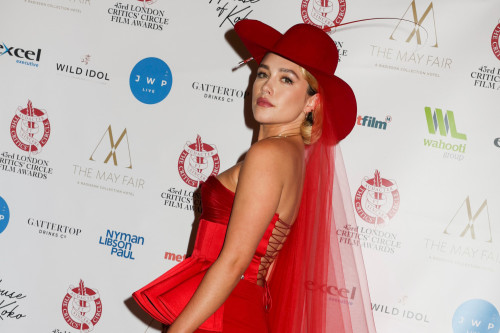 'Thunderbolts' has been delayed due to the writers strike that's currently crippling Hollywood.
Marvel's latest superhero blockbuster – which stars Florence Pugh, Sebastian Stan and David Harbour – had been due to begin filming in Atlanta, Georgia in June but now The Hollywood Reporter has revealed studio bosses have pressed pause on production because of the ongoing walk-out by members of the Writers Guild of America union.
The new film brings together a number of different worlds in the Marvel Cinematic Universe (MCU) including 'Ant-Man and the Wasp', 'Black Widow' and the next Captain America movie 'New World Order' with a cast that also features Olga Kurylenko, Julia Louis-Dreyfus, 'The Bear' star Ayo Edebiri and Steven Yeun.
The movie is being directed by Jake Schreier and little is known about the plot of the movie but the comics revolve around a group of villains who are sent on missions commissioned by the government.
'Thunderbolts' had been due for release in July 2024 but it's not known if the delay will affect the date.
The news comes after the studio previously decided to delay the upcoming 'Blade' reboot due to the strike action while Marvel TV series 'Wonder Man' has also stopped filming.
However, production on 'Captain America: New World Order' appears to be going ahead as planned while work on a third 'Deadpool' movie recently began in the UK.
The strike has been causing chaos across the US film and TV industry since it began on May 2 with union members walking out in a bid to negotiate better residuals from streaming services among other issues.
Post source: Female First