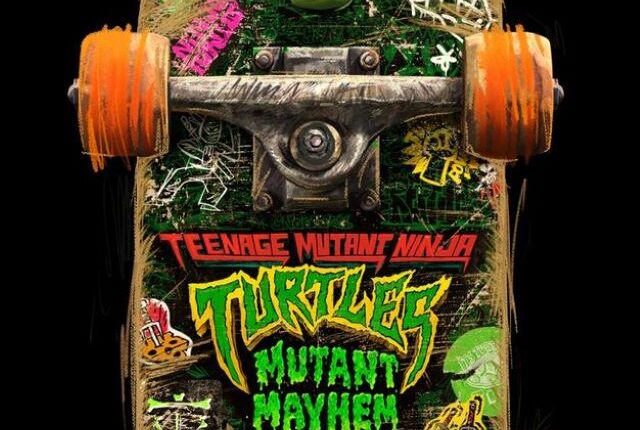 Kawabunga, the pizza-eating Teenage Mutant Ninja Turtles are heading back to the big screen and Micah Abbey is set to star as one of the fan favorites in the upcoming animated movie, Teenage Mutant Ninja Turtles: Mutant Mayhem.
Curious as to what to expect from this reboot of the Nickelodeon cult classic? Well, check out the synopsis below, according to Deadline.
After years of being sheltered from the human world, the Turtle brothers set out to win the hearts of New Yorkers and be accepted as normal teenagers through heroic acts. Their new friend April O'Neil helps them take on a mysterious crime syndicate, but they soon get in over their heads when an army of mutants is unleashed upon them.
In addition to 15-year-old Abbey, who will voice the brilliant Donatello, the cast also includes: Shamon Brown Jr. as the jokester, Michaelangelo, Nicolas Cantu as leader Leonardo, and Brady Noon as the rebel Raphael.
Additional cast will also include: Hannibal Buress as Genghis Frog; Rose Byrne as Leatherhead; John Cena as Rocksteady; Jackie Chan as Splinter; Ice Cube as Superfly; Natasia Demetriou as Wingnut; Ayo Edebiri as April O'Neil; Giancarlo Esposito as Baxter Stockman; Post Malone as Ray Fillet; Seth Rogen as Bebop; Paul Rudd as Mondo Gecko; and Maya Rudolph as Cynthia Utrom.
If by some chance, you are not familiar with the Teenage Mutant Ninja Turtle world, the turtles were created by comic book artists Peter Laird and Kevin Eastman. The original premise of TMNT follows four turtle brothers who were trained in ninjutsu to fight evil in New York City. Along the way, make human friends in news reporter April O'Neal and vigilante Casey Jones. The motley crew spend their time fighting not only crime, but their archenemy, Shredder.
Are you ready to take a look at what to expect from this 2023 reboot? Check out the official trailer below!
Teenage Mutant Ninja Turtles: Mutant Mayhem is produced by Seth Rogen, Evan Goldberg and James Weaver. Ramsay McBean and Josh Fagen are signed on to executive produce the project. The movie will be co-directed by Jeff Rowe and Kyler Spears.
Teenage Mutant Ninja Turtles: Mutant Mayhem will pick-up their fight against crime in theaters August 4, 2023.
Photo Credit(s)/Featured Image: Micah Abbey Instagram; IMDb.com