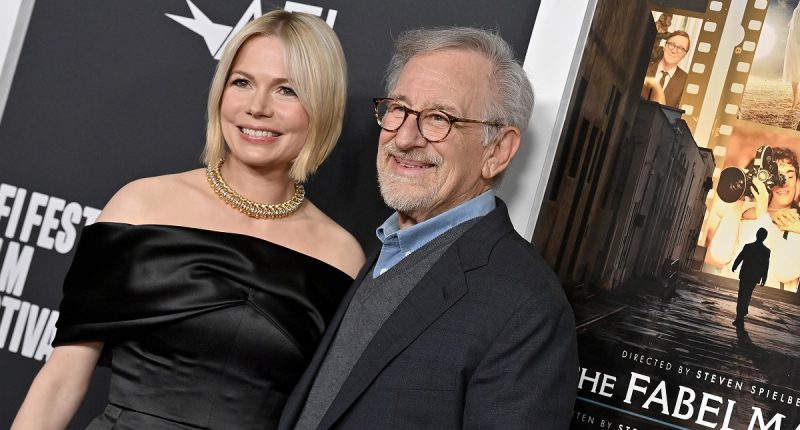 For years, Michelle Williams has chosen interesting, immersive roles that showcase her versatility and talent as an actor. An award-winning performer, she has been honored by her peers with two Golden Globe Awards and an Emmy Award. While Williams has prioritized roles in dark, independent dramas, she has also appeared in big-budget movies with star-studded casts. Most recently, she acted in The Fabelmans, Steven Spielberg's semi-autobiographical film that earned high marks from critics and viewers. In a recent interview, Williams revealed how excited she was to work with Spielberg on the film. Though she initially "couldn't imagine" the iconic director would want to cast her.
What role does Michelle Williams play in 'The Fabelmans'?
The Fabelmans tells the story of a young boy named Sam Fabelman, who is inspired to make movies by the magical worlds and situations that he sees in films at his local theater. The Fabelmans not only explores the power that movies can have over the imagination of audience members everywhere but dives deep into the role that families can have in supporting the dreams of children.
Gabriel LaBelle plays Sam, a character that is based on Spielberg himself, according to IMDb. The rest of the cast includes such legendary performers as Judd Hirsch, Paul Dano, and Seth Rogen. Williams portrays Mitzi Schildkraut-Fabelman, Sam's mother. The character of Mitzi is based on Spielberg's mother, who supports Sam in his pursuit of filmmaking, even if she doesn't always understand it.
What did Michelle Williams say about getting cast in 'The Fabelmans'?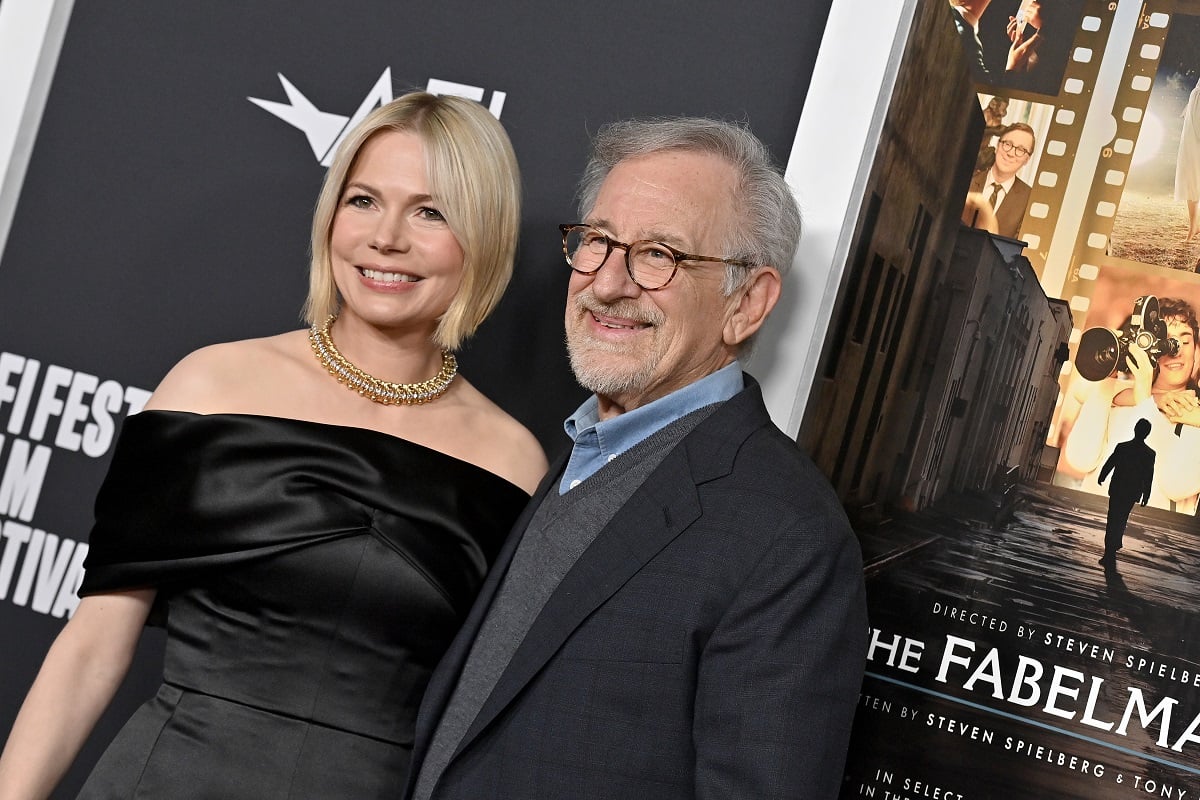 Williams was thrilled to act in The Fabelmans, as she revealed in a recent interview with Vanity Fair. "I didn't know why Steven wanted to talk to me. I could not allow myself to think that he wanted me to be in one of his movies," Williams said. She continued, "I really thought he just wanted to ask me a question about something that I couldn't even really imagine because it just didn't make any sense. Like 'Steven Spielberg wants to talk to me? He knows my name? What's happening?'"
Williams went on to talk about how Spielberg pitched the concept of the film to her during their initial conversation. "So when we were on this Zoom together, and he's talking about his life, and he's talking about his childhood. And then it sort of hits me what's going on. And I can't even believe that I had the nerve to ask him if I understood correctly what I thought he was saying. Because even that seems audacious to imagine that he was, in fact, asking me to play his mother."
Williams said that she's still overwhelmed by the experience, which landed her her fifth Oscar nomination. She's in disbelief at getting to work with the iconic director, who has been responsible for so many great films.
'The Fabelmans' was released in November 2022
The Fabelmans was released in the United States in November 2022, earning acclaim from critics and fans. It also scored several award nominations. On Rotten Tomatoes, the film has 92% on the Tomatometer, along with an impressive 82% audience score.
"The film is sprawling, and sometimes diffuse, but so very empathic and real even when it plays like fantasy," one critic wrote, while others praised Williams specifically. Another review pointed stated, "All the performances are faultless, but Williams as the vibrant, spontaneous, and often manic Mitzi is a wonder to behold." It seems as though many people found things to appreciate in Spielberg's vision, as well as the dedicated work of Williams herself.