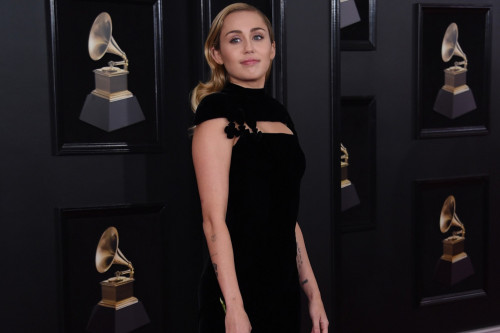 Miley Cyrus is set to share "untold stories" about her life via a series of TikTok videos.
The 30-year-old pop star has announced via Instagram that she'll share various untold stories about her life on the video-sharing app.
Miley wrote: "Sometimes it feels like my life started when Hannah Montana was born. But before Hannah there was Miley. My fantasy was to light up the world with laughter, music and iconic moments that last beyond my lifetime. Decades later I continue to fulfill my purpose because of the love provided by my fans.
"This series "Used To Be Young" is inspired by my new single. Looking back on my life and sharing untold stories from 1992 until now. (sic)"
In one of her first TikTok stories, Miley reflected on the differences between herself and her dad, Billy Ray Cyrus.
The pop star acknowledged that she had financial and emotional stability during her younger years, whereas her dad was forced to struggle through the early years of his life.
Miley shared: "My dad grew up the opposite of me.
"I grew up on a soundstage, like in a house with a family who was super close and all lived under the same roof, and I grew up financially stable and emotionally stable, I think, in my relationships also. That's something that my dad didn't have."
Miley also acknowledged that they've had different experiences of fame.
The 'Flowers' hitmaker explained: "Him feeling loved by a big audience impacted him emotionally more than it ever could me. When he feels special or important, it's like healing a childhood wound, and I've always been made to feel like a star.
"It makes me emotional, so I think that's the difference."
Post source: Female First