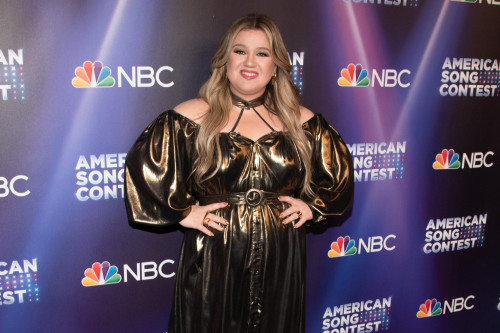 Kelly Clarkson's children are emotionally "advanced".
The 41-year-old pop star – who has River, nine, and Remington, seven, with ex-husband Brandon Blackstock – has revealed that she's been impressed by the communication skills of her children.
During an appearance on the 'I'm Listening' podcast, Kelly shared: "I think it's just a really cool thing that my little girl or little boy will walk in the room and be like, 'Look, I'm feeling hurt right now, or this hurts my feelings.'
"Things they do, I never did as a kid, and they're just so advanced for where I was at their age, and I just think there's nothing more beautiful than someone learning at a very young age how to express themselves and to actually pay attention to how they're feeling."
Kelly previously revealed that her kids continue to "dream" that she'll reunite with her ex-husband.
The singer – who was married to Brandon between 2013 and 2021 – admitted that her children continue to hope for a reconciliation.
Kelly told the 'We Can Do Hard Things' podcast: "Your kids will still have a hard time. It doesn't matter if you stay, it doesn't matter if you go, I am still having conversations [with my kids] three years later.
"My kids just came back from my ex and any time there's mention of maybe him being with somebody else … they are just really adamant about keeping that dream alive that we might still be together one day."
Despite this, Kelly believes she's actually become a better mom since their split.
She said: "I'm a far better mother because when you're honest with yourself, you're able to be honest with others."
Post source: Female First