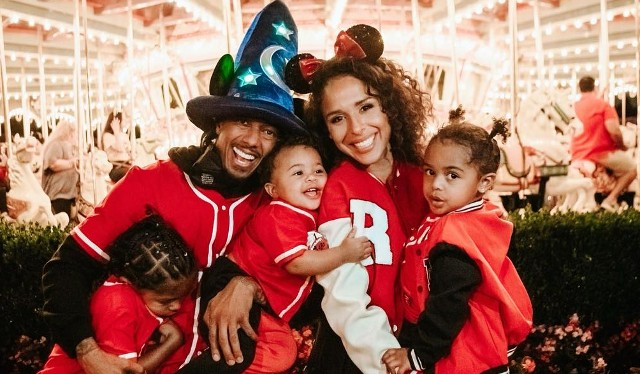 Nick Cannon and Brittany Bell celebrated their son Rise's first birthday over the weekend at the happiest place on earth-Disneyland!
"You know we had to do it!! We visited my favorite destination, Disneyland, the happiest place on earth for our happiest baby! Happy 1st Birthday King Size RISE!!!" Cannon captioned a photo from the the fun excursion.
Cannon went on to describe the profound impact that Rise has had on his life, noting how the little one brightens his world.
He said, "This dude brightens my world every day and raises my frequency every second!! He's always smiling, just like all babies, a pure soul! Truly God's Gift! Happy Birthday to my fellow Libra! Daddy loves you Rise Messiah Cannon!"
Brittany Bell also shared her heartfelt sentiments on Instagram, along with captivating photos from their Disneyland adventure. She couldn't contain her happiness as she spoke about their third-born child, Rise, who has brought nothing but pure joy into their lives.
"My son Rise has been nothing short of pure JOY. @amberrainphotography captured The happiest baby on earth at the happiest place on earth. He deserved it. Every single day, he reminds me of my truest essence, happiness, and smiles. People used to tell me that I walked through the school halls so happily, and some nicknamed me 'smiley.' Now, I see that radiate through the little human I birthed and am raising. I'll do anything to maintain that smile and see him forever RISE. That's what I believe he was born to remind me ? to Rise. So that is what I did… up up and away! Happy 1st Birthday to my constant bright light, my SonRISE!!! ✨you are anointed ?⭐️ Rise and Sunshine forever," she wrote.
Nick Cannon is the father of 12 children, and he shares three of them with model Brittany Bell. The couple welcomed older son Golden "Sagon" Cannon in February 2017, followed by daughter Powerful Queen Cannon in December 2020.
Photos: @amberrainphotography