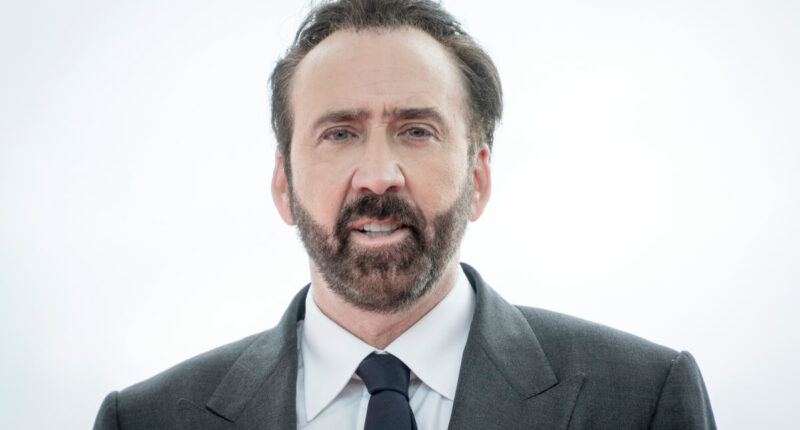 Nicolas Cage has long been celebrated for his unconventional approach to acting, often diving headfirst into roles that others might consider too offbeat or complex. Known for his dedication to method acting, Cage takes his craft to fascinating and perplexing extremes.
Yet, his recent role in Renfield takes the cake for blending fiction and reality in a jaw-dropping way. While portraying the iconic villain Dracula, Cage had an experience that could've been ripped straight from the pages of a vampire novel: he accidentally drank his own blood.
Nicolas Cage revealed that he accidentally drank his own blood on the set of 'Renfield'
In cinema, the stories behind the scenes can often be as enthralling as the films themselves. Cage, known for his unique and unpredictable approach to acting, recently spilled the beans on a peculiar incident from his
Among filmmakers and actors, it's not uncommon to share absorbing stories from working on cinematic projects. In a recent reveal, Cage shared a bizarre experience while engrossed in filming Renfield.
Cage portrays none other than the iconic antagonist, Dracula, in the film. Known for being one of the most unconventional personalities in the Hollywood scene, Cage encountered something particularly unnerving during the movie's production.
During the Reddit AMA, Cage revealed that he unintentionally ingested his own blood in a moment that almost seemed scripted for the character he was playing.
The incident made it appear that Cage was becoming his Dracula role in more than just a performative sense.
The 'Renfield' star explains how the accident happened 
Cage is known for his immersive method of acting in previous projects. So, unintentionally consuming his own blood while playing a vampire aligns perfectly with his on-screen persona.
The Renfield star delved into the details of how this accidental self-blood-drinking episode transpired. And the reason behind the incident is pretty interesting.
The actor chose to share this riveting tale during the Reddit session, where he was joined by his co-star, Nicholas Hoult. Hoult plays the part of R.M. Renfield, Dracula's servant.
When a curious fan inquired if he consumed real blood during the Renfield shoot, Cage offered a light-hearted response. 
He explained that the fangs he wore were authentic ceramic ones, quite sharp at that. This led him to accidentally bite his lip a couple of times, resulting in his unintentional act of drinking his blood.
"The fangs were genuine fangs, they were ceramic and quite pointy. So I did bite my lip a few times which made me drink my own blood," Cage explained.
Nicholas Hoult shares his thoughts on Nicolas Cage's blood incident
During the same Reddit AMA session, Hoult joined the conversation to comment on Cage's unexpected encounter with his own blood.
Hoult candidly shared that he has a certain fondness for the flavor of his own blood. Cage chimed in, saying the experience had a strangely comforting, even "warm and fuzzy" aspect.
Renfield made its cinematic debut this past April. Helmed by director Chris McKay, the film delves deeply into the intricate existence of Renfield, Dracula's devoted manservant. His duties include the grim task of supplying fresh victims for his master while strictly following Dracula's directives.
The movie's narrative arc focuses on Renfield's inner struggle to liberate himself from the confining grip of his infamous employer, Dracula.
However, achieving that level of autonomy proves to be a daunting challenge, especially when Cage brings the Count to life so convincingly.