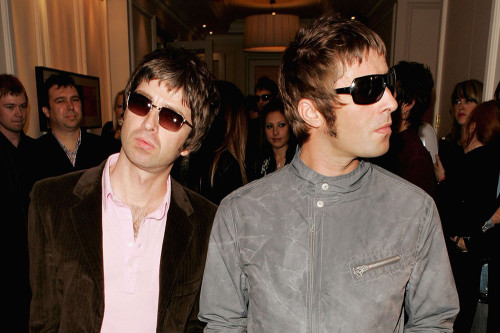 Oasis could reunite for a gig at Manchester City's Etihad Stadium.
Noel and Liam Gallagher have been involved in a spate of name-calling jibes in recent weeks as rumours of a reunion continue to swirl and it is said there have been discussions about a 2025 gig at the home of the brothers' beloved football club.
A source told The Sun on Sunday newspaper's Bizarre column: "Liam loves football, and reuniting the band at his favourite stadium would be a dream come true.
"It's still very early days and the proposed dates are a long way off, but if all the members agree to do it, music history will be made."
Noel revealed earlier this week that he is "fascinated" by the fixation as to whether the 'Champagne Supernova' rockers could reunite.
The 56-year-old musician – who quit Oasis in 2009 after a huge row with his younger sibling – told Radio X: "It used to really annoy me when I first started and now it's just, it's just whatever… I'm fascinated with people asking the same question and getting the same answer.
"But the thing that is ongoing and will never get old is how the music just keeps appealing to another generation of fans."
Noel confessed that he "can't believe" that teenagers are still listening to Oasis almost 30 years on from the release of their debut album 'Definitely Maybe'.
The High Flying Birds frontman told BBC Radio 2: "It's a real privilege when these anniversaries come round and kids are still into it, for something that we kind of, we created that sound. You know, it wasn't thought out, we were the real deal, we were just a bunch of guys who created this noise and the songs are great and it's still going.
"I can't believe it, it's still going.
"It's unbelievable… a lot of it is to do with kids that are, teenagers now don't really have anything like that anymore and, I guess suppose like we did looking back to The Beatles and Stones and stuff like that so it's a bit of a shame – not a shame, 'cause it's great for me obviously – that no one really came along to take our place if you like."
Post source: Female First