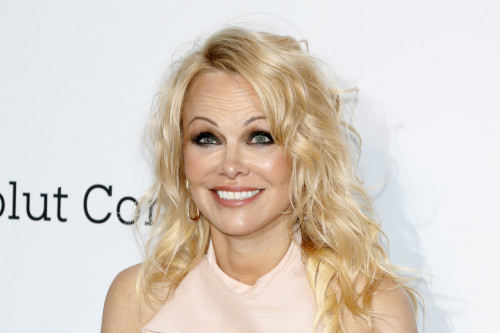 Pamela Anderson gained 25 pounds while writing her memoir.
The 55-year-old actress had a "physical reaction" to penning her new book 'Love, Pamela' because she gained a "puffy suit of armour", even though her regular diet regime didn't change.
She said: "I went through kind of a crazy time writing the book. I started writing my book and I put on like 25 pounds, Crazy! I look back at it and I see how it was the book process because as I wrote my book, I didn't change too much.
"I mean, I was drinking earlier with the husband and stuff but I lost it all at the end of my book. It was crazy, it was crazy! I had a physical reaction to telling my story.
"It was almost like I was hanging on to something — It was a protective… my puffy suit of armour. I don't know what it was — I was thinking it was some kind of protection. It wasn't like I was eating any different, I'm vegan, I eat nuts and berries, you know, I don't eat a lot. But my body was changing!"
The former 'Baywatch' actress – who split from bodyguard Dan Hayhurst in January 2022 after just over a year of marriage but was previously married to Motley Cure rocker Tommy Lee as well as Kid Rock, Rick Salomon and Jon Peters – added that she was a "mess" when writing the book but enjoyed being able to "peel back everything" for the tome.
Speaking on 'The Howard Stern Show', she added: "I was a mess at that time, so I kind of liked that I peeled back everything: No make-up, nothing like that, and I thought, 'You know what? If you like me like this — if you like me at my worst, maybe you like me.' "
Post source: Female First