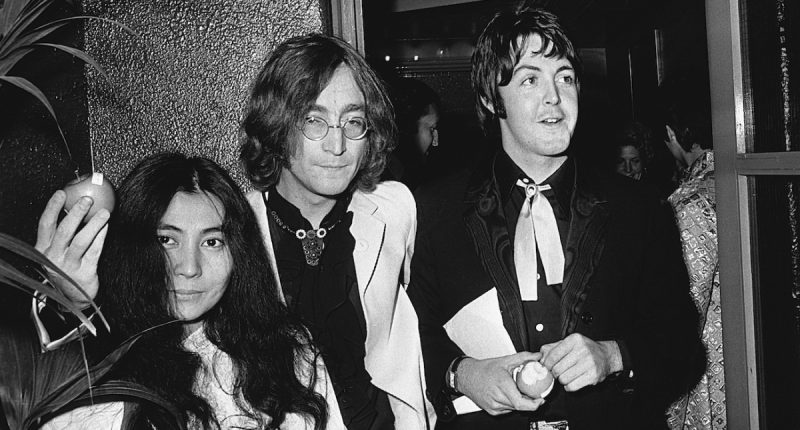 Paul McCartney gave The Beatles' "Get Back" a "wistful" aspect that reflected his feelings about the group. He wanted the band to return to their roots or get back to where they once belonged. If they had tried that, they wouldn't have split up. However, Paul realized it was no good living in the past.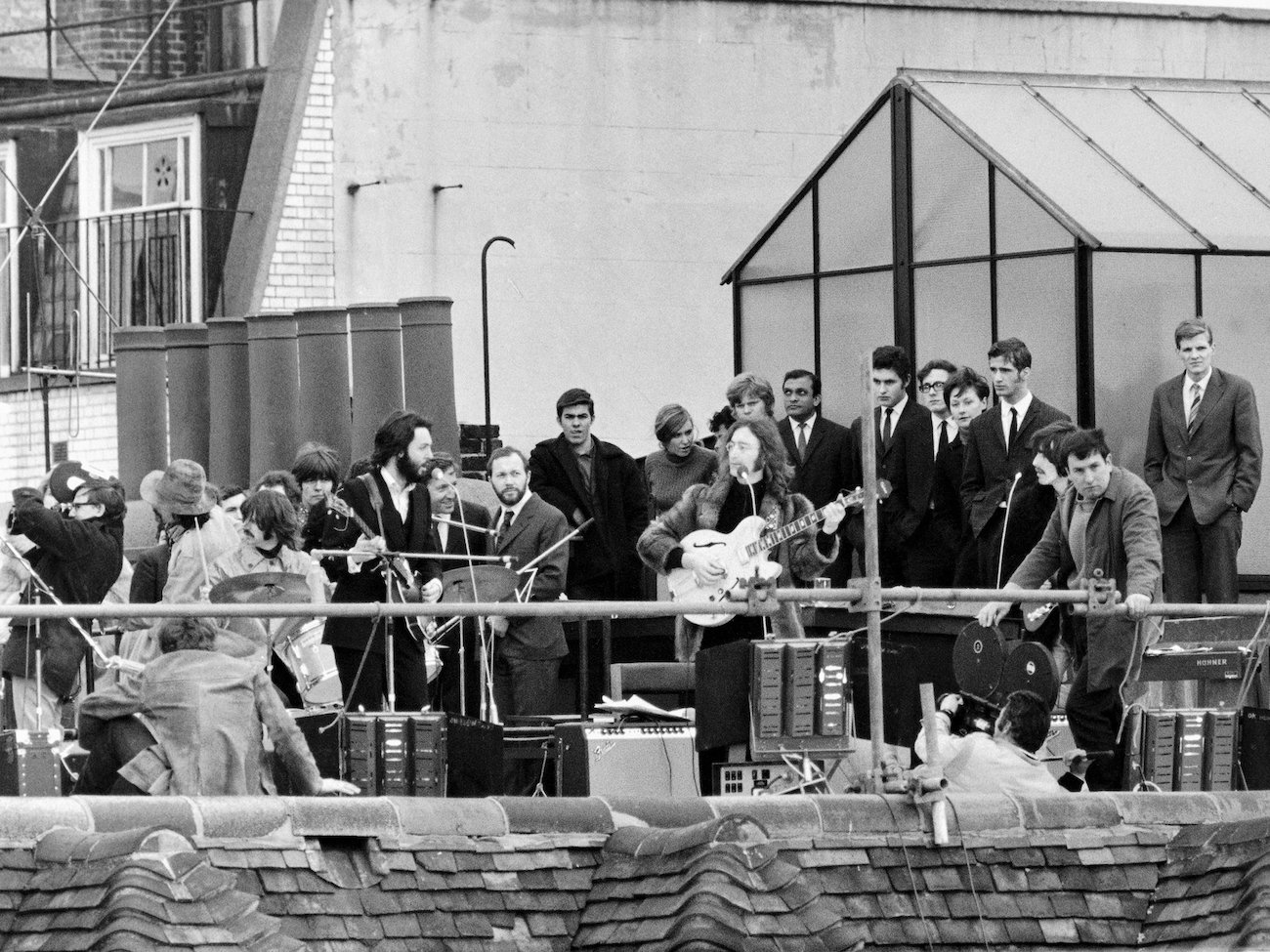 The Fab Four grew apart
There were many catalysts for The Beatles' split. Contrary to popular belief, Yoko Ono did not break up the Fab Four, although she did have an indirect role to play. By the late 1960s, the group had begun to grow apart. That had nothing to do with her.
George Harrison was in another world starting in 1967 while recording for Sgt. Pepper and Magical Mystery Tour. He wanted to explore spirituality. John Lennon spent all his time with Yoko instead of writing songs with Paul. Ringo Starr felt underappreciated (as they all did). Meanwhile, Paul held on to The Beatles' original dream for dear life.
Since the band's manager, Brian Epstein, died, they'd been floundering and fighting, barely on the same page. Paul, the PR Beatle, had ideas of grandeur to spark them back to life, but none of the rest would have it.
Eventually, the last nail in The Beatles' coffin was their decision to hire Allen Klein as their manager, which Paul hated. He wanted his father-in-law and brother-in-law, Lee and John Eastman, to manage the group. However, the other three didn't want to do what was best for Paul and his in-laws and resisted, outvoting him three to one.
Paul always tried to keep the band alive throughout their last tense months. His desperation is evident in The Beatles' "Get Back."
Paul McCartney added a 'wistful' aspect to The Beatles' 'Get Back'
In The Lyrics: 1956 to the Present, Paul wrote that The Beatles were a "damn good little band." The Fab Four "knew how to fall in with each other and play, and that was our real strength."
However, that made it "all the more sorrowful to think that our breaking up was almost inevitable," Paul wrote. Paul's sorrowfulness is present in The Beatles' "Get Back." Underneath the upbeat tempo and silly lyrics, Paul pleads with his band to return to their roots and stay together.
"So there's a wistful aspect to 'Get Back,'" Paul wrote. "The idea that you should get back to your roots, that The Beatles should get back to how we were in Liverpool. And the roots are embodied in the style of the song, which is straight-up rock and roll.
"Because that was definitely what I thought we should do when we broke up – that we should 'get back to where we once belonged' and become a little band again. We should just play and do the occasional little gig."
The rest just laughed at his suggestion.
Paul was the only one who understood the deeper meaning of The Beatles' 'Get Back'
When Paul suggested The Beatles get back to their roots, the rest laughed "because by then it was not really a practical solution." By then, suggesting returning to the past was different from what anyone wanted. They yearned to explore other things and move on.
"John had just met Yoko, and he clearly needed to escape to a new place, whereas I was saying we should escape to an old place," Paul wrote. "Reviving the old Beatles just wasn't on the cards. It was too late to be recommending that we not forget who we were and where we once were from.
"If my dream at the time really was to get back to where we once belonged, John's dream was to go beyond where we once belonged, to go somewhere we didn't yet belong."
By then, John was almost gleeful that he was ready to move on and leave Paul behind, living in the past. He pushed all of Paul's ideas back in his face, and it hurt. During a meeting, Paul recalls John being quite excited to announce his departure from The Beatles.
"In the ensuing moments, he was giggling and saying how this felt really thrilling, like telling someone you're going to divorce them and then laughing," Paul wrote. "At the time, obviously, that was wildly hurtful. Talk about a knockout blow. You're lying on the canvas, and he's giggling and telling you how good it feels to have just knocked you out."
Eventually, Paul "got with the programme" and realized The Beatles were over. His best friend and songwriting partner wanted to leave him for good.
"Not only did I have to let him do it, but I had to admire him for doing it," Paul said. "That was the position I eventually reached. There was nothing else I could do but be cool with it."