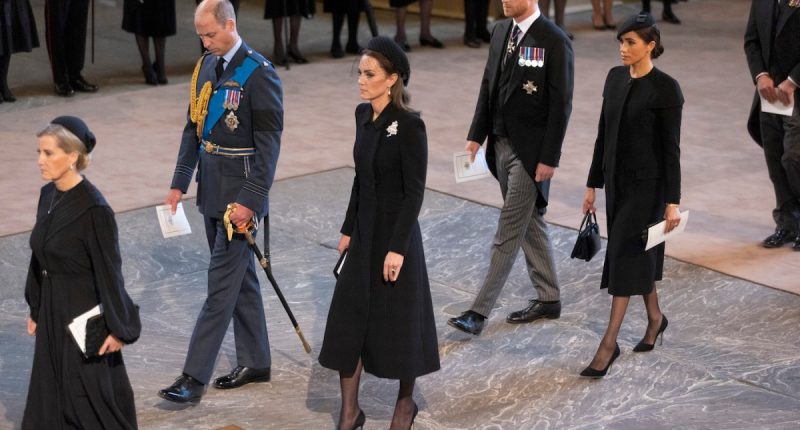 History could be made if one British Member of Parliament has it his way. Bob Seely, the Conservative Member of the UK Parliament plans to introduce a bill that would remove Prince Harry and Meghan Markle's titles of Duke and Duchess of Sussex.
Jonathan Sacerdoti, a British journalist who covers the royals spoke to Seely about his intention to strip Prince Harry and Meghan of their titles. Seely asserted that if the Duke and Duchess of Sussex continue to criticize the monarchy, they should give up their royal titles and become known as Mr. and Mrs. Windsor.
An old law to strip Prince Harry and Meghan Markle of their titles
Sacerdoti told Showbiz Cheat Sheet that Seely plans to introduce a Private Member's Bill that would allow a vote to amend the 1917 Titles Deprivation Act. This Act was used to strip the German royal family of their UK titles during the first World War. That level of treachery was seen as cause to remove royal titles back then, Sacerdoti said. So it's striking that a serving member of parliament feels so strongly about the actions of Prince Harry and the Duchess of Sussex, Meghan Markle, that he wants to use the same law to strip them of their titles.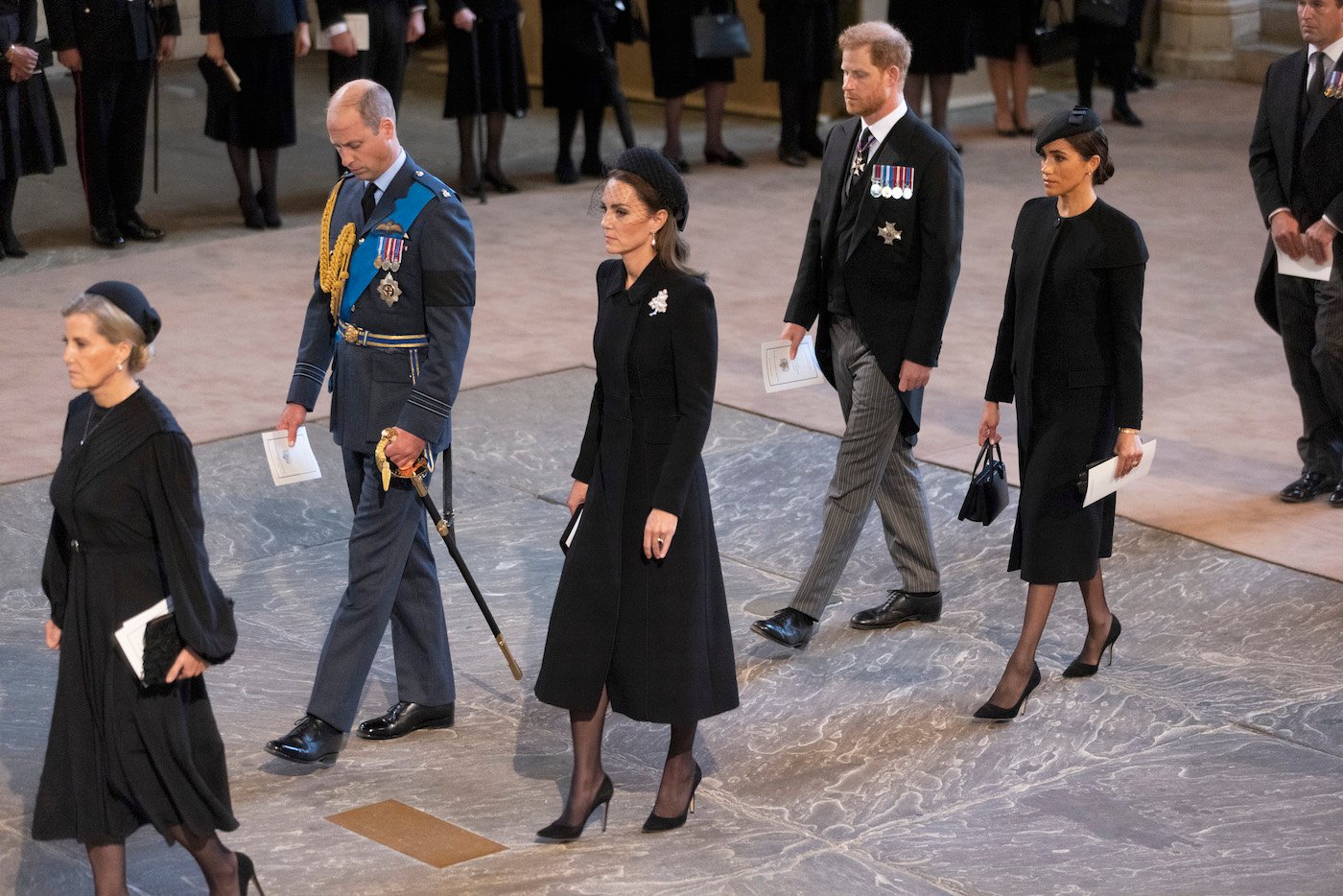 The move is very historic. "I think whatever the outcome, the fact that it's even being talked about or pursued in the first place, it's quite symbolic and historic," Sacerdoti said. "Because normally parliamentarians wouldn't dream of interfering with this sort of thing. But I think that Bob Seely made it perfectly clear to me that this was done in support of the constitutional monarchy."
Why does Bob Seely want to remove their titles?
"[Seely] spoke to me directly," Sacerdoti said. "It takes a bit of time to draft it. But he's expecting sort of mid-February would be when he'll try to get this through. And then, of course, they will debate it and vote on it on whether to do this. The idea is to change an existing law."
Sacerdoti reports that Seely's amendment would give the Privy Council, made up of 741 senior parliamentarians, the power to strip the Sussexes of their titles. He argues that if the Duke continues to trash the Royal Family, he should set an example and give up his title.
"But if he does not, the law should enable it to be removed anyway. Seely says that the Duke's criticism of the Royal Family is equivalent to attacking important institutions in this country," Sacerdoti shared.
What happens if Prince Harry and Meghan Markle lose their titles?
What happens if Prince Harry and Meghan Markle lose their royal titles? "It's pretty uncharted territory. I don't think one can stop being a prince. It's my understanding because it's inherited, related to the monarch of sort of that descriptor," Sacerdoti explained.
"But the Duke and Duchess of Sussex, it's something that was given to them by the late Queen," he continued. "So I'm not altogether sure whether or not they can do anything about the prince part of it. My understanding is not. But he'll never be a 'regular guy' even without the titles. I dare say that people to a certain extent, will be curious about what he's doing. But I think that it would be an important sign of their intention."
"It also seems clear to me, in my opinion, that Prince Harry and his wife, the Duchess of Sussex, don't want to do what's expected of the Duke and Duchess of Sussex in terms of what the royal family, the country expect of them," he said.
Are the royal titles beneficial for Harry and Meghan?
"Therefore, there is a fairly widespread feeling that they shouldn't have the benefit of those titles," Sacerdoti said.
"Because they do use the titles in their commercial activities. I think [Meghan Markle] published a children's book which had printed on it, 'Duchess of Sussex.' They could continually use those titles themselves and make it clear that it does mean something to them," he said.
"Whether or not it's to do with commercial viability of their brand or some sort of sentimental attachment to that, I don't know," he said. "But it's clear it's of value of some sort. And I think that is the rub for most people. That they obviously like the titles, but not the responsibilities that most people think comes with them."