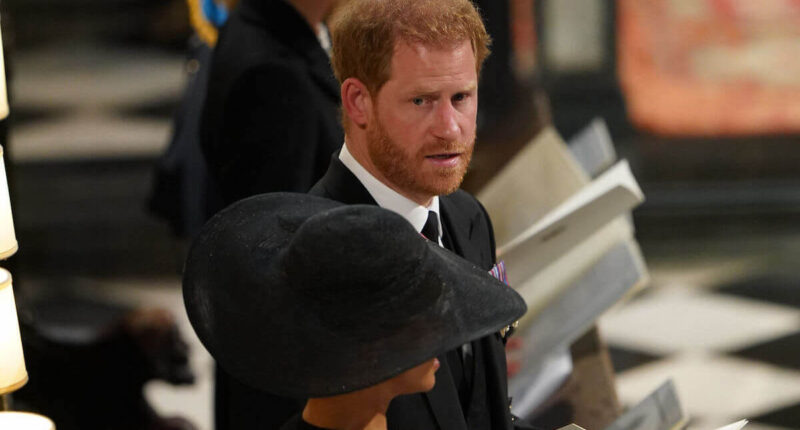 Queen Elizabeth II's funeral brought a rare display of emotion, tears and all, from many British royals, including Prince Harry. How the Duke of Sussex found himself asking one question as he wiped his eyes at the queen's funeral. Plus, what went through his mind as the world said goodbye to the monarch.
Harry attended Queen Elizabeth's funeral after the royal family observed 10 days of mourning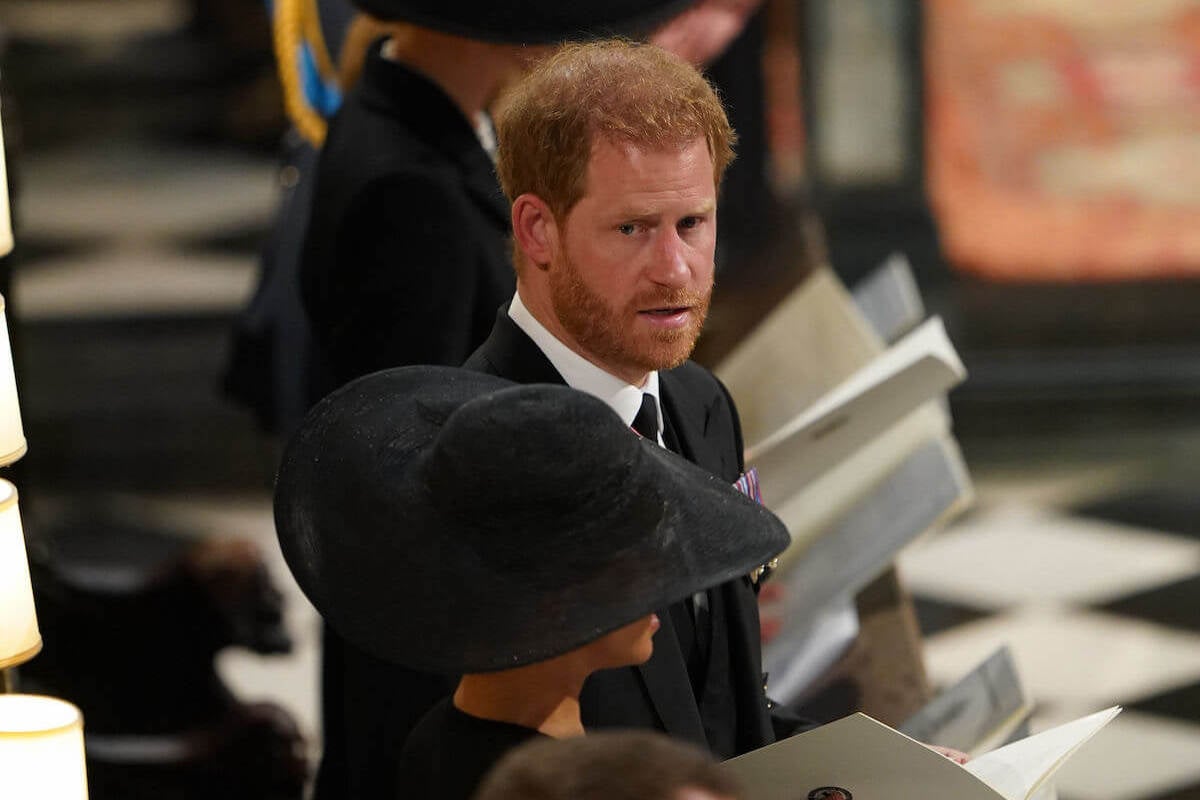 On Sept. 19, 2022, Harry said a final goodbye to his grandmother. But not before he and the rest of the royal family observed 10 days of mourning after the queen's death on Sept. 8, 2022. 
During that time, Harry and his wife, Meghan Markle, joined Prince William and Kate Middleton to view tributes to the late monarch. The period of mourning also included a lying-in-state service as well as a vigil held by the queen's children and grandchildren. 
Finally, on the day of the queen's burial, Harry attended his grandmother's state funeral. Following a military procession through the streets of London, England, to the Wellington Arch, the queen's coffin was moved to a car. 
A royal salute and the playing of the British national anthem, "God Save the Queen," the vehicle carrying the queen's coffin made its way to Windsor, England, ahead of another church service. 
Harry asked 'Why now?' as he teared up during the queen's committal service
Following the queen's state funeral at London, England's famed Westminster Abbey, Harry found himself getting emotional at his "Granny's" committal service. The last televised event of the day, the service preceded a private burial. 
Held at St. George's Chapel, Windsor Castle, the same place where Harry wed his wife, Meghan, in May 2018, it's where the soon-to-be-39-year-old found himself tearing up. 
"When we got to St. George's Chapel, amid the roar of dozens of bagpipes, I thought of all the big occasions I'd experienced under the roof," Harry recalled in Spare. "Grandpa's [Prince Philip] farewell, my wedding." 
"Even the ordinary times, simple Easter Sundays, felt especially poignant, the whole family alive and together," he continued. "Suddenly I was wiping my eyes. Why now? I wondered. Why?" 
Harry found himself 'unable to cry' for years after Princess Diana's death
Years before tearing up at the queen's funeral, Harry didn't cry. As he explained in his January 2023 memoir as well as Heart of Invictus, he'd been "unable to feel" after his mother, Princess Diana, died in 1997. 
"Because of the trauma of losing my mom when I was 12, for all those years, I had no emotion," Harry said in the August 2023 Netflix docuseries. "I was unable to cry, I was unable to feel." 
As he recalled in Spare, he cried during Diana's internment at her childhood home of Althorp and nearly broke down during Elton John's performance of "Candle in the Wind" at the funeral. However, it wasn't until a skiing trip with his ex-girlfriend Cressida Bonas that Harry cried for the first time in years.
Bonas, Harry recalled, had asked him about his mother. He responded and, surprisingly, found himself crying. "I remember thinking: Oh, I'm crying," Harry said before telling his then-girlfriend, "This is the first time I've been able to cry about my mum since the burial."