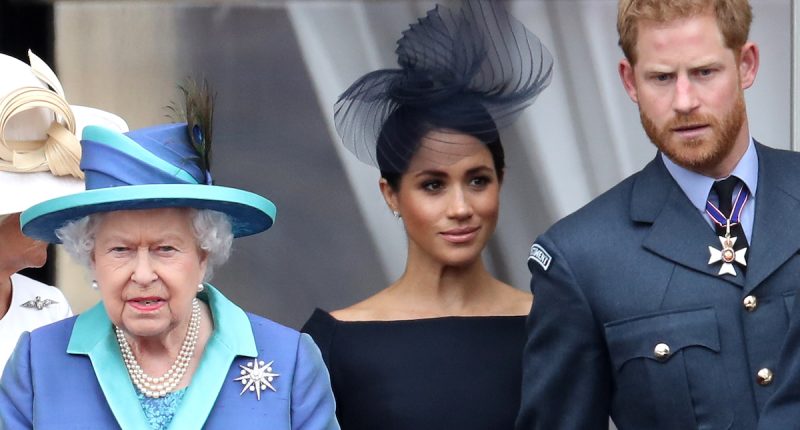 TL;DR: 
Prince Harry asked Queen Elizabeth for permission to marry Meghan Markle during an October 2017 shooting weekend. 
Queen Elizabeth's replied, per Spare, "Well then, I suppose I have to say yes." 
The queen's response confused Prince Harry, who admittedly "didn't get it."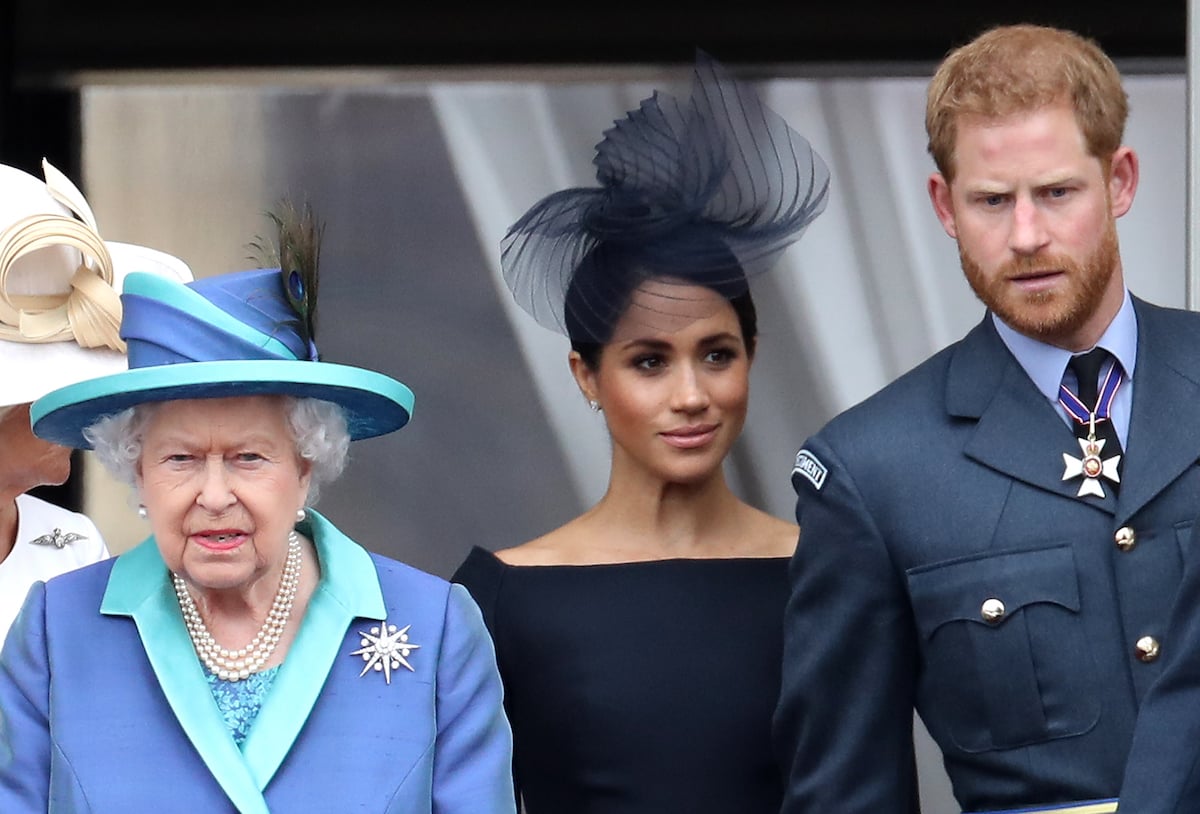 Prince Harry was totally thrown by Queen Elizabeth II's reply when he asked permission to marry Meghan Markle. So much so that it had the Duke of Sussex wondering if his late grandmother had been trying out some "wordplay." Ahead, Harry's recollection of asking the queen's permission to get married and details on how he proposed to the Duchess of Sussex.
Prince Harry asked Queen Elizabeth's permission to marry Meghan Markle at Sandringham in October 2017 
In his Spare memoir, which debuted Jan. 10, 2023, Harry revisited asking Queen Elizabeth for permission to marry Meghan. He'd decided to do it during an October 2017 shooting weekend at the Sandringham estate in Norfolk, England. 
"Shooting trips always put Granny in a good mood," Harry wrote (via Spare). "Perhaps she'd be more open to thoughts of love?" 
Harry, now 38, admitted he'd been nervous as the moment drew nearer. "If Granny said no … would I have to say goodbye to Meg? I couldn't imagine being without her … but I also couldn't imagine being openly disobedient to Granny." 
"If she withheld her permission, my heart would break," he later added. "And of course I'd look for another occasion to ask again, but the odds would be against me. So this moment was either the start of my life, or the end." 
As the queen and her "hunting dogs" — not her beloved corgis — got ready to leave a field, Harry worked up the courage to ask. 
Queen Elizabeth told Harry she had 'to say yes' when he asked permission to get married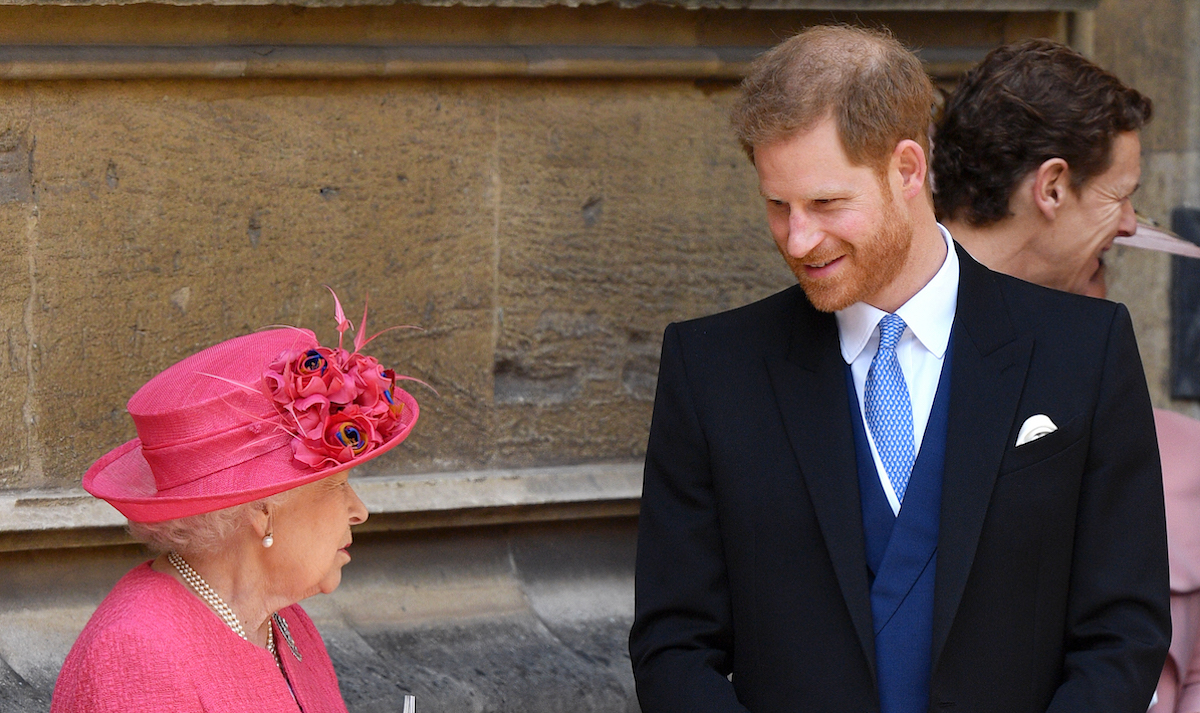 Harry continued in Spare, recalling how his conversation with the queen went. "Granny, you know I love Meg very much," he recalled saying. "And I've decided that I would like to ask her to marry me, and I've been told that, er, that I have to ask your permission before I can propose?" 
Queen Elizabeth, who died in September 2022, then replied, "You have to?" prompting Harry to confirm that's what his staff, as well as hers, told him. A moment of silence followed. Then the queen told Harry, "Well then, I suppose I have to say yes."
Harry shared he'd "stared" at the queen's "unreadable" face not sure what to make of what she'd just said. "You feel you have to say yes? Does that mean you are saying yes? But that you want to say no?" he thought. 
"I didn't get it. Was she being sarcastic? Ironic? Deliberately cryptic? Was she indulging in a bit of wordplay? I'd never known Granny to do any wordplay and this would be a surpassingly bizarre moment (not to mention widely inconvenient) for her to start," he wrote. "But maybe she just saw the chance to play off my unfortunate use of the word 'have' and couldn't resist."
Finally, it occurred to Harry that she'd said yes. He thanked her and resisted the urge to hug his grandmother.
Prince Harry proposed to Meghan Markle at Nottingham Cottage in November 2017
In Netflix's Harry & Meghan docuseries, the couple shared details on how they became engaged. They'd been cooking dinner at Nottingham Cottage in November 2017. But, as Harry explained, he hinted something was up when he opened champagne (via UsWeekly). 
"I did pop a bottle of champagne while she was roasting the chicken, and that kind of slightly gave the game away," Harry said. "She was like, 'You don't drink champagne. What's the occasion?' I was like, 'I don't know, just had it lying around, whatever.'"
Harry arranged flowers and electric candles around a blanket in the backyard where he got down on one knee with Meghan's dog, Guy, nearby. 
Meghan recalled being "so joyful and excited" after footage from that night showed her excitedly calling her friend "Jess" [Jessica Mulroney] when she peeked and saw candles. 
Harry and Meghan later had their royal wedding on May 19, 2018, at St. George's Chapel, Windsor Castle.