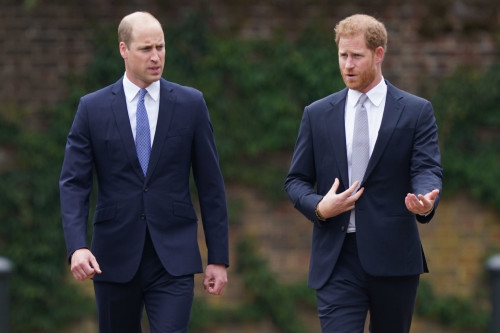 Prince William and Prince Harry secretly met with Princess Diana's butler Paul Burrell before the Duke of Sussex got married.
The royal siblings were believed to have last spoken to Burrell after their mother's funeral in 1997 but it has now been revealed that they met at Kensington Palace in 2017 after Harry announced his engagement to Meghan, Duchess of Sussex.
Paul is said to have attended the meeting with William and Harry alone to provide the pair with "better clarity" about elements of their late mother's life.
A royal source told The Sun on Sunday newspaper: "It was a very low-key meeting but the brothers wanted to speak with someone who had been close to their mother.
"There were some aspects of her life they felt Paul could provide better clarity on.
"They asked to keep it all under wraps and he respected that.
"Paul was happy to tell them everything he knew and shed some light on their memories."
Paul was Diana's confidante until her death in a Paris car crash and recently suggested that his former boss would have attended her ex-husband King Charles and Queen Camilla's coronation had she still been alive because she would have been very successful in her own right.
He told OK! magazine: "I always think to myself, 'What would she do in this situation?' And she would have been at the coronation looking glorious, in her 60s, outshining everyone the way she did.
"I don't think she would hold any animosity at all towards her ex-husband or her ex-husband's wife.
"I think she would have gone on in life and achieved her own ambitions, still being royal and regal."
Post source: Female First