Prince William and the Princess of Wales (formerly known as Kate Middleton) attended the wedding of Jordan's Crown Prince Hussein and Saudi Arabian architect Rajwa Al-Saif on June 1. Other high-profile guests also attended the affair including U.S. first lady Jill Biden. But the Waleses made headlines when William was seen on video trying to hurry Kate along as she chatted with the bride.
Here's the two-word demand William had for the princess, plus the other royal who has been seen rushing his wife along at events as well.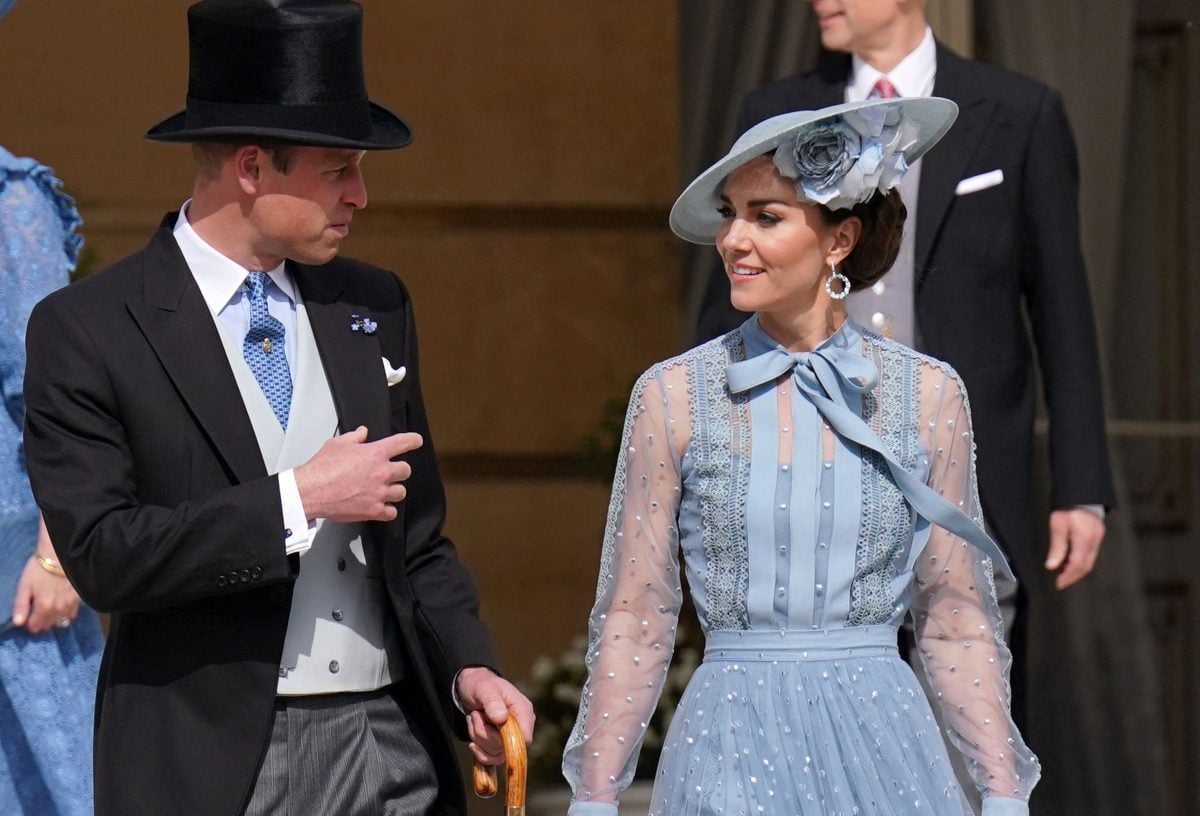 What Prince William was overheard saying to Kate when she was talking to the bride
A video clip has made the rounds showing the Prince and Princess of Wales speaking to the newlyweds at their wedding after reaching the front of the queue.
When William finishes up his chat with the couple, he's left standing to the side awkwardly as Kate and the bride continue their conversation. Noticing the long line behind them or simply just wanting to move on, William tries to rush Kate by using a hurry up gesture with his hand. When that doesn't work the prince tells the princess "Chop, chop."
Kate conversed with Al-Saiff for a few more seconds before wrapping it up.
Expert says William's impatience was because he didn't know what to do with himself
Sky News commentators called the video "relatable" as one of those moments when you or your partner want to leave somewhere while the other is taking their time conversing with others at the event.
Body language expert Darren Stanton broke down William's demeanor after he concluded his conversation explaining that his impatience seemed to be because he just didn't know what to do with himself as he waited for Kate.
Speaking on behalf of Slingo Stanton said: "After Prince William finished his conversation with the bride, he was kind of left hanging for about 20 seconds looking for Kate to finish her conversation. He had a couple of gestures … showing he was a little bit nervous, a little bit out of his shell or his comfort zone. I don't think there's anything too wrong with that, but I thought it was an awkward moment for William as he stood there waiting for Kate to finish her conversation."
King Charles also sometimes rushes his wife along at royal events
William trying to move his wife along reminded some of a time King Charles made headlines for trying to do the same with Queen Camilla (formerly Camilla Parker Bowles) when she was very chatty with a well-wisher during a walkabout in Wales.
In December 2022, a video of the king and queen's visit to Wrexham went viral as they greeted members of the public during a walkabout in the city center. At one point the monarch turned around and saw that Camilla was lagging behind still chatting with someone in the crowd. Charles then asked his aides to retrieve his wife so they could get going saying: "I was trying to wait for her, but she goes on."