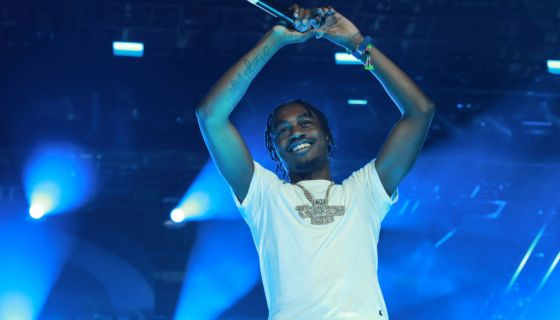 Rapper Lil Tjay was reportedly shot in New Jersey, forcing emergency surgery.
New York rapper Lil Tjay was reportedly shot early this morning in Edgewater, New Jersey. TMZ is reporting the extent of his condition and exactly what transpired is unclear as of now.
The information revealed states there were two shooting sites in New Jersey where shootouts transpired. One was a Chipotle in Edgewater and another was a nearby Exxon Gas Station. The victim at the Chipotle shooting was hit several times while the Exxon victim was shot only once. Following a 911 call, police officers responded to the Promenade in Edgewater at around 12:08 a.m., where they found a 22-year-old male shot multiple times. Tjay is reportedly the victim shot at Chipotle. So far, the motive is unknown.
Lil Tjay is undergoing emergency surgery as a result from the shooting.
Lil Tjay was reportedly rushed into an emergency surgery resulting from the shooting. Police are still searching for a motive in this shooting. As of this writing, his condition and the extent of his wounds are unknown but we wish him a speedy recovery. Stay tuned as we will continue to update this story with any new developments once they are released.


Post source: Bossip