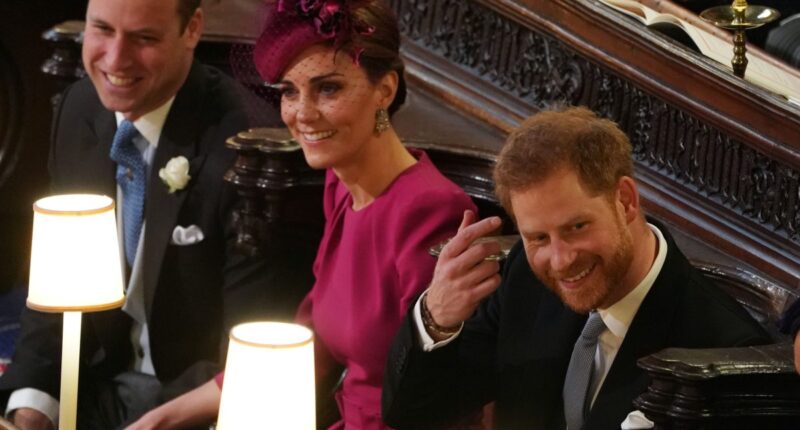 After stepping down from royal duties in 2020, Prince Harry and his wife, Meghan Markle, moved away from the U.K. and today reside in the Montecito section of California. But a video that resurfaced online of the Duke of Sussex, Prince William, and the Princess of Wales (formerly known as Kate Middleton) has fans remembering how things once were.
Here's the moment they all lit up as they saw Prince George and Princess Charlotte at Princess Eugenie's wedding.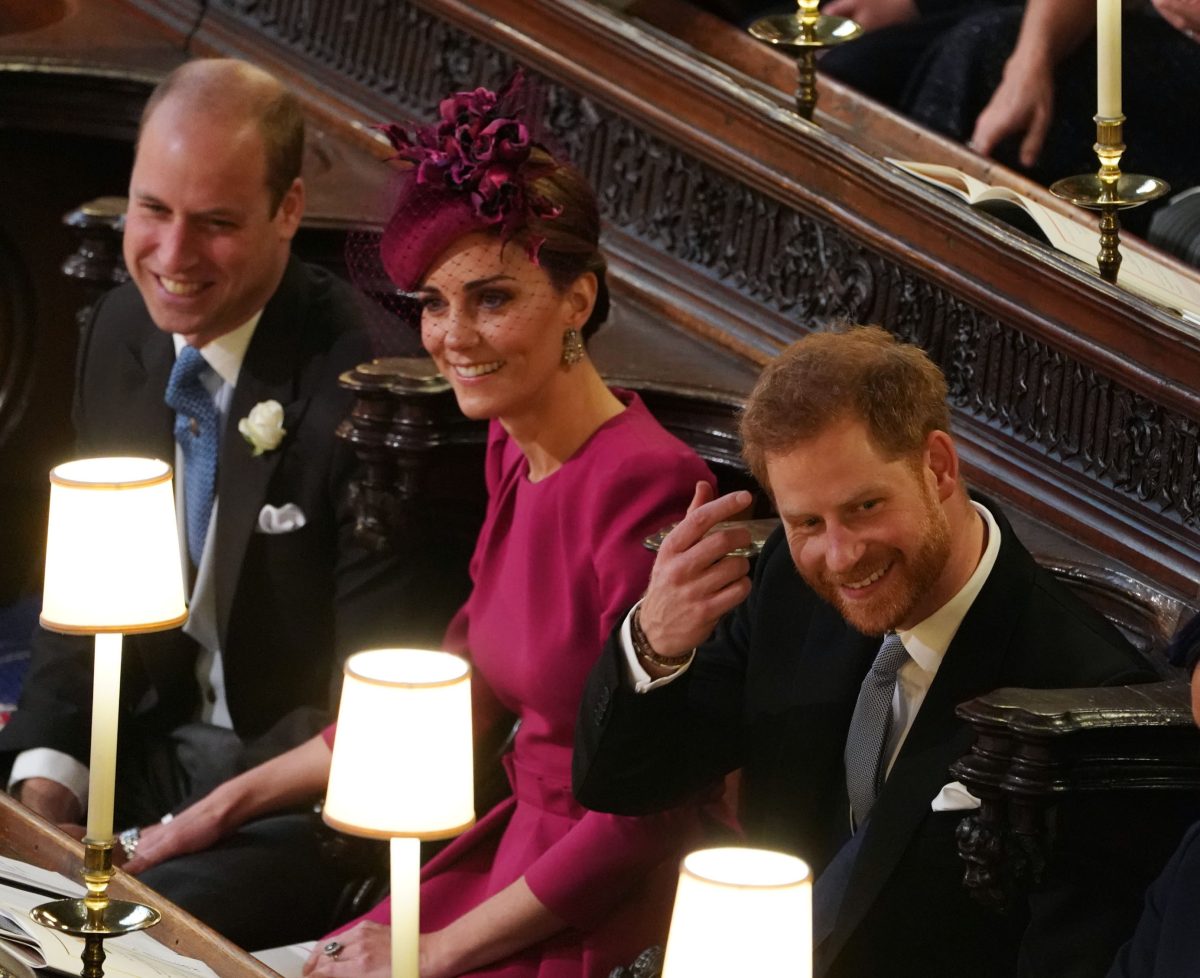 Video shows the princes and Kate lighting up when they see George and Charlotte
A few months after Harry married Meghan at St. George's Chapel, his cousin Princess Eugenie tied the knot with her longtime beau Jack Brooksbank at the same venue. William and Kate's two oldest children, Prince George and Princess Charlotte who were in the Sussexes' wedding party, were in Eugenie's as well. Now a video clip from that day has gone viral on TikTok of the moment George and Charlotte walked down the aisle past their parents and uncle.
The video starts with Eugenie making her way to the altar. Behind the bride are Zara and Mike Tindall's daughter Mia Tindall, Peter Phillip's daughters Isla Phillips and Savannah Phillips, Lord Frederick and Sophie Winkelman's daughter Maud Windsor, recording artist Robbie Williams' daughter Theodora Williams, Eugenie's close friends Zoë and Olivier de Givenchy's son Louis de Givenchy, and George and Charlotte.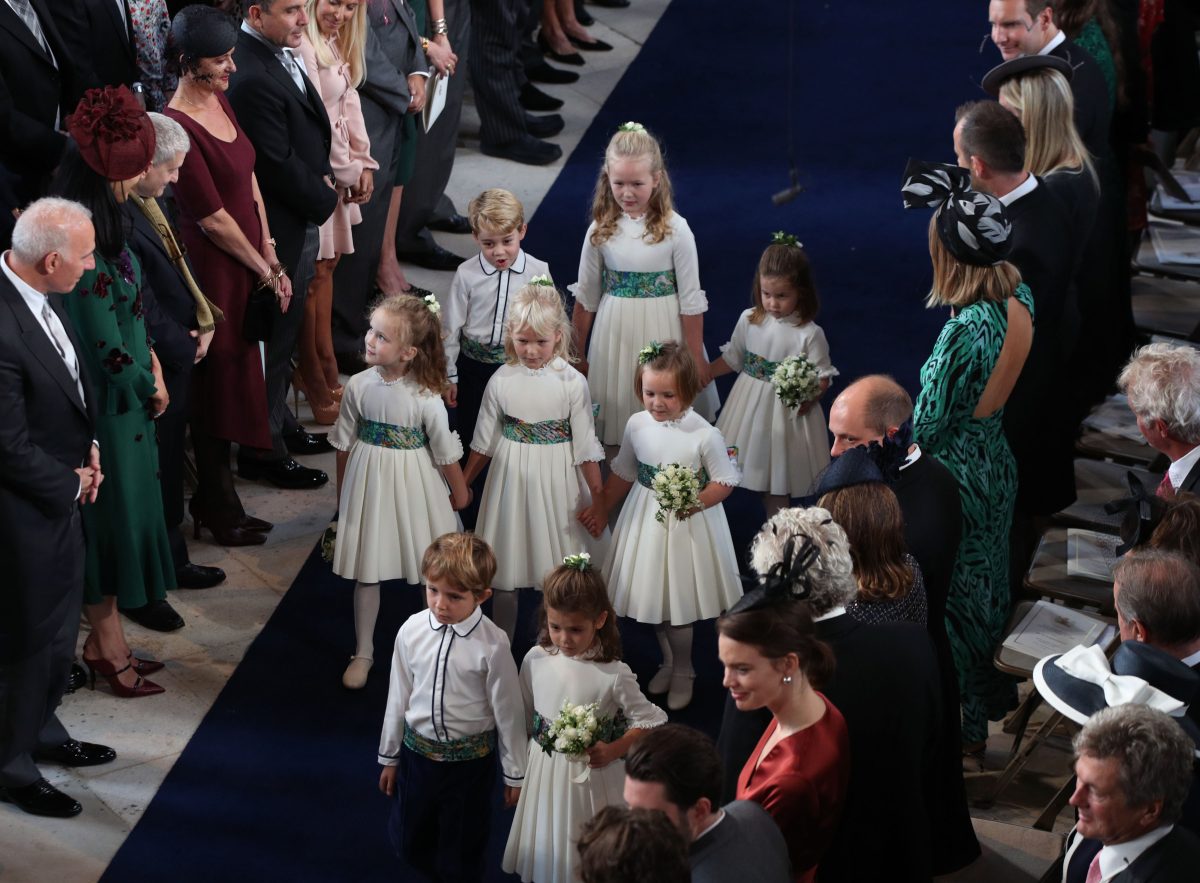 The camera then pans to Kate, who is seated in between her husband and Harry in the second row of the chapel. William is smiling slightly and then the Princess of Wales grins as she sees her children. The caption reads: "The moment Kate saw them."
Many fans were focused on Harry's reaction though and pointed out he also exchanged a smile with Kate as George and Charlotte went by.
Some fans said the clip made them 'sad' about the state of things today
The video has hundreds of thousands of views and garnered more than 200 comments with many reminiscing about the way things used to be before the family feud.
"You can see Harry to her left looking at her smiling. So sad how things are now," one commenter wrote.
"Look at Prince Harry so excited to see them too it's such a shame that all this has happened," another added.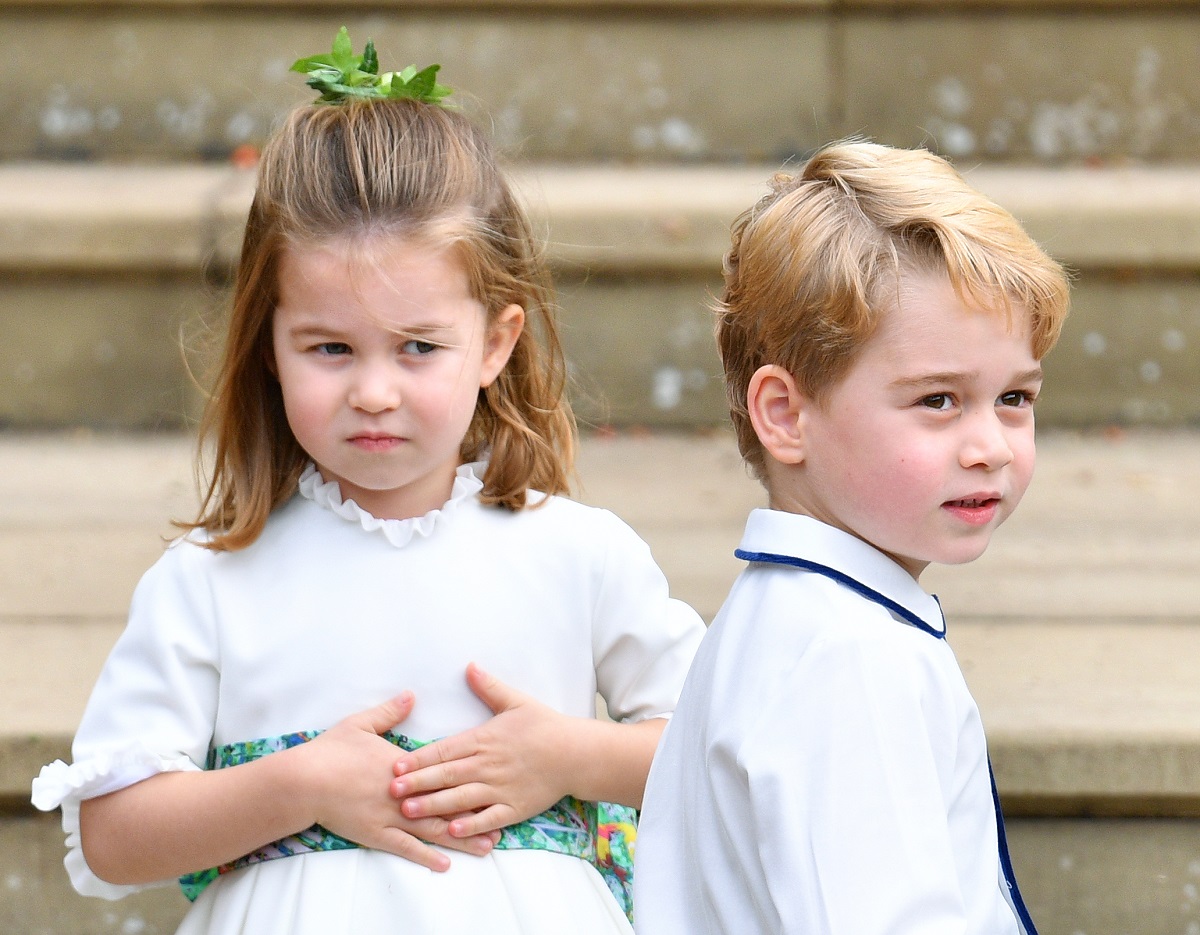 While a third person said: "Prince Harry's face too. He's excited and proud too."
And a fourth wrote: "Harry's face too, he definitely loves his niece and nephews no matter what."
The Duke of Sussex was reportedly very close with George and Charlotte when he still lived in the U.K. Prior to the birth of Prince Louis, Harry spoke to biographer Angela Levin about being an uncle saying: "I could never wish them away. They are the most amazing things ever."