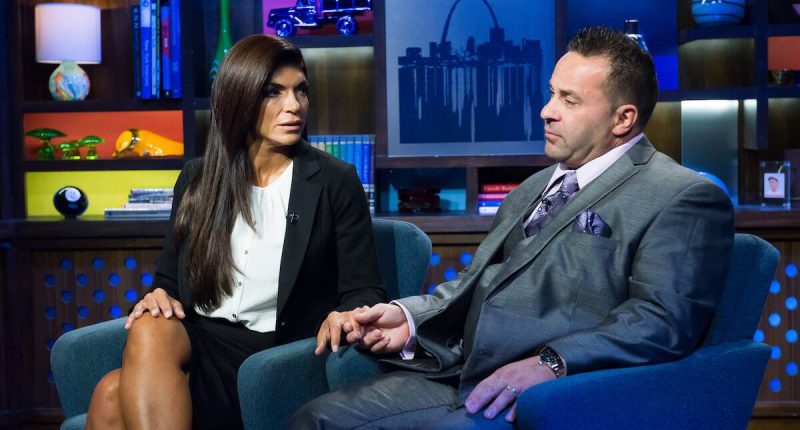 Teresa Giudice has a long and complicated history on The Real Housewives of New Jersey. She debuted in season one, seemingly happily married to Joe Giudice, with three adorable girls and one on the way. But the show revealed her life was tumultuous. There was the infamous table flip and countless feuds with her brother Joe Gorga and his wife Melissa. Then there was that pesky issue where she and Joe went to prison and later divorced. Now Teresa Giudice admits she always knew Joe Giudice was not her soulmate.
Why did Teresa and Joe Giudice divorce?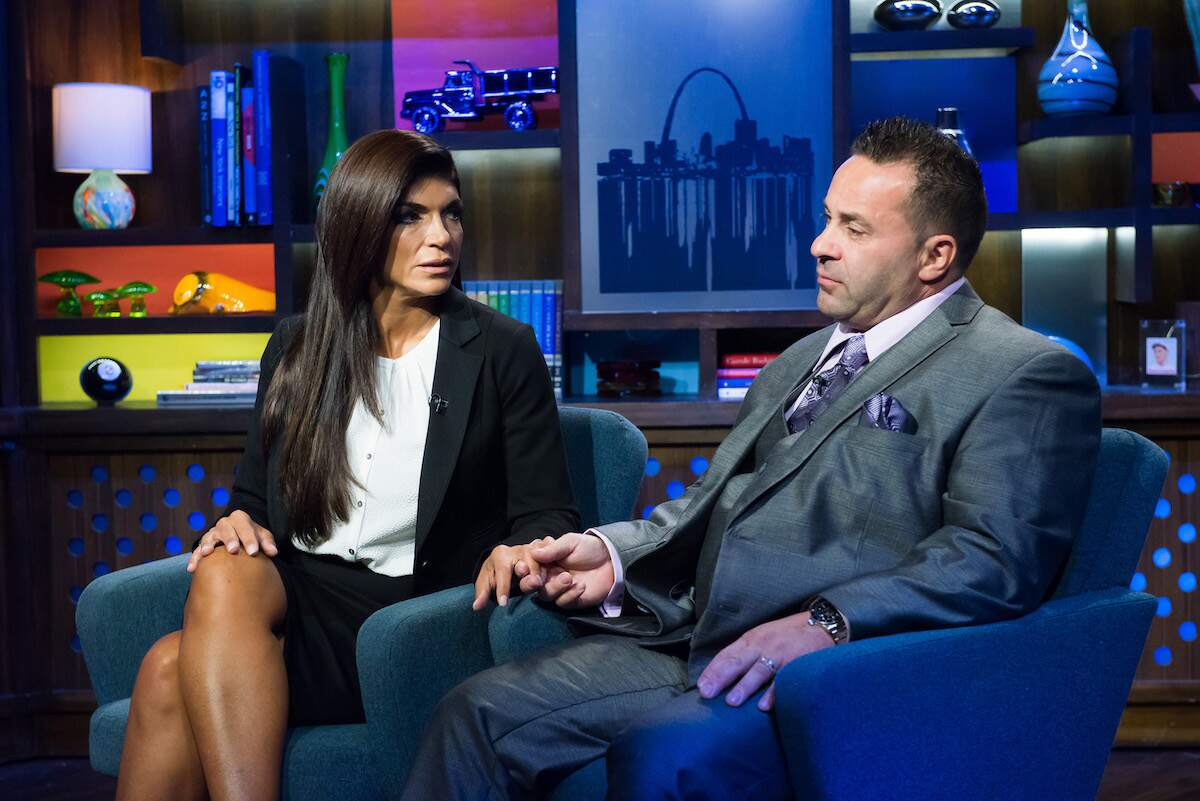 After being convicted on fraud charges, Teresa Giudice served 11 months in prison, and Joe did 41.
The Real Housewives of New Jersey star maintained for a long time that she would stick by her husband. However, she changed her mind during the season 9 reunion. She told Bravo honcho Andy Cohen they would go their separate ways if Joe were deported to Italy, which he was. The long-distance relationship was too difficult. 
After 20 years of marriage, the couple divorced.
There were other problems in the marriage, including allegations of infidelity and verbal abuse on Joe's part. 
"The past five years have been really dark. You've said a lot of hurtful things to me — you wish you never married me and all this stuff," Teresa told her husband in an episode of RHONJ when she and their four daughters visited him in Italy. 
She told the cameras, "He hasn't changed." They were done. 
Teresa said Joe was never her soulmate
"I didn't feel like he was my soulmate," Teresa said in a recent On Air With Ryan Seacrest episode.
Seacrest asked her if she ever felt like he was, to which she replied, "No."
She explained how she grew up with strict Italian parents and wanted to leave. She had a long-term boyfriend before Joe who had cheated on her. But after that experience, she thought she was "safe" with Joe.
"He was someone I grew up with," she explained. Giudice added that she "just settled" for Joe because it was comfortable. "When you're in your 20s, you think you're so in love." 
Teresa Giudice married Luis "Louie" Ruelas in August 2022. She calls their relationship a "love bubble" and believes she has found her soulmate.
"I never even used that word, 'soulmate,' before, but Louie was totally different," she shared.
The mom of four said she and Joe were opposites, while she and Louie like the same things.
"You want to vibe together," she explained. Even their kids think the couple is very much alike, which Teresa loves. 
Where is Joe Giudice now?
After Joe Giudice was released from Immigration and Customs Enforcement and deported to Italy in 2019, he lived with his mother. In 2021, he began dividing his time between the Bahamas and Salerno. He has since moved to the Caribbean island, according to Bravo's The Daily Dish.
He's also back in the construction business. "This is what I grew up doing, like construction, rentals. This is what I did in the States," he said of his life in the Bahamas. "I'm good here."
In the summer of 2020, he began dating Daniela Fittipaldi, but the couple broke up the following year. "To be honest with you, I just don't have [a] head set for a relationship right now," he told In Touch in December 2021.
Teresa and Joe Giudice have come a long way. The exes appear to be on friendly terms and are successfully co-parenting their four daughters.
After Teresa and Louie's wedding, Joe told People, "I'm very happy for Teresa. My kids haven't said anything bad about Lou despite rumors. Who knows what's true or not till I [hear] otherwise. Everyone needs to be happy."
Joe added he's "all about the present." He's working, dating, and enjoying frequent visits from his daughters. 
"What more can I ask for?" he said. "Wish everyone the best!"