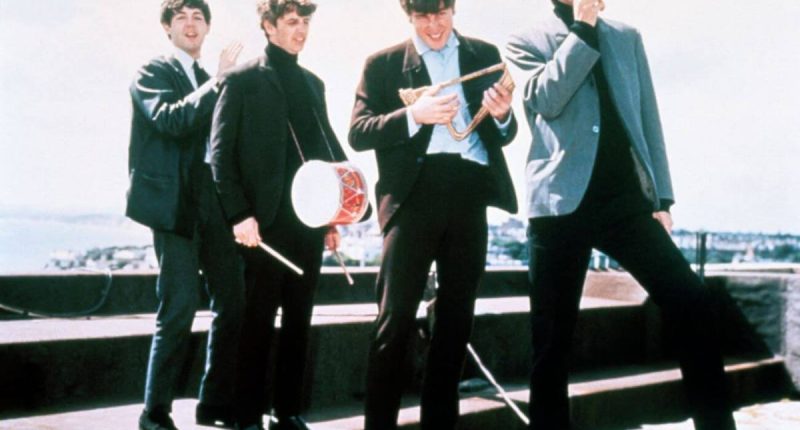 When The Beatles broke up, Ringo Starr appreciated the band's enduring appeal, even years after they'd stopped making music. He didn't like that people were still trying to profit off the group, though. Companies still produced Beatles merchandise, and people purchased records and autographs for exorbitant prices. He bristled against this, but in some ways, he has contributed to the commercialization of the band.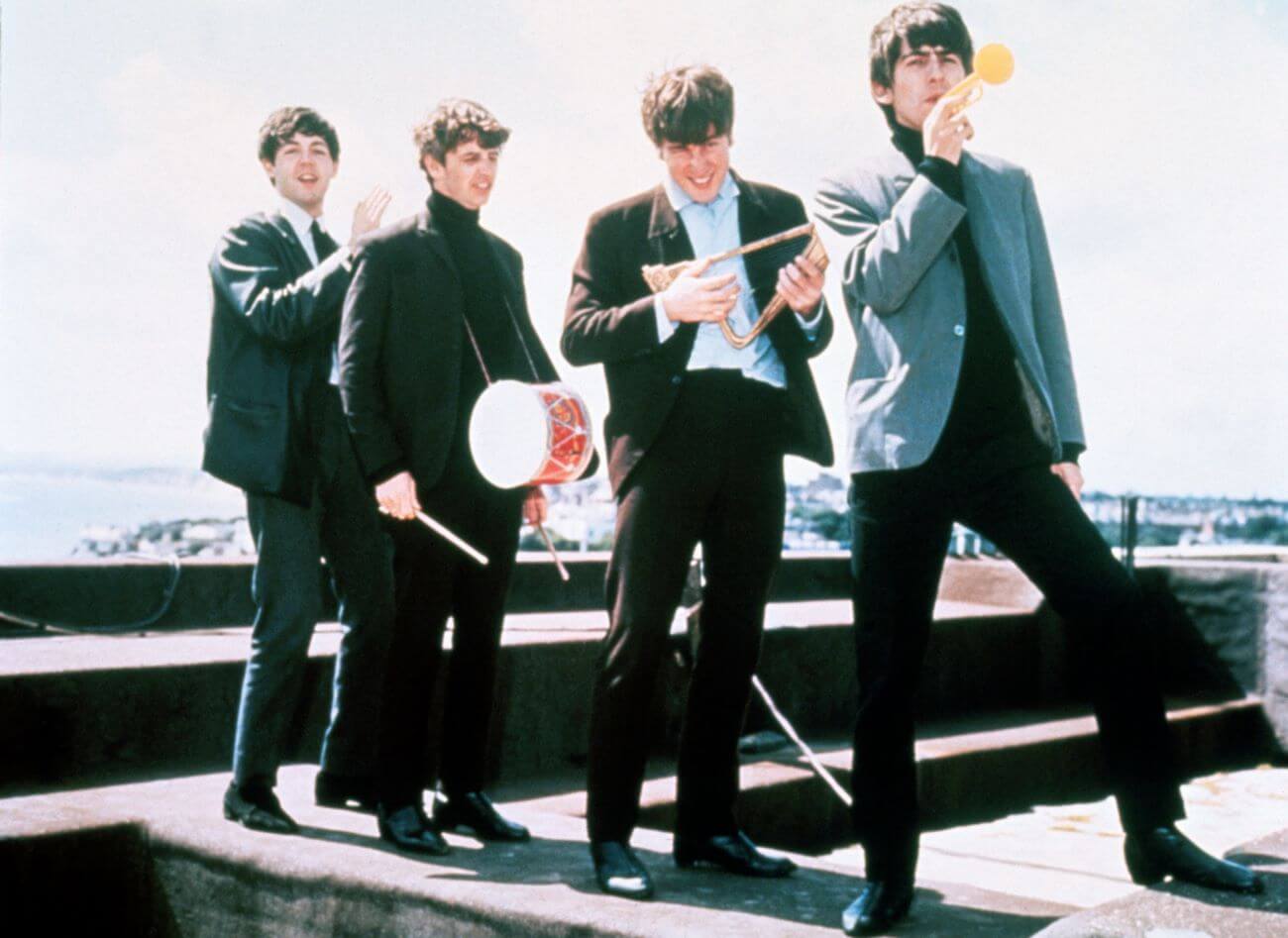 Beatles merchandise quickly became available during Beatlemania
Beatlemania was so widespread that many companies quickly attempted to profit off of it. The easiest way to do so was by producing Beatles merchandise.
"Manufacturers all over the country were by this time competing to get a concession to use the word Beatle on their products," Hunter Davies wrote in the book The Beatles: The Authorized Biography. "Beatles jackets — the collarless ones, usually in corduroy, first worn by Stu [Sutcliffe] in Hamburg — were on sale everywhere as early as September 1963."
People even purchased Beatle wigs, despite the uproar about the length of the band members' hair.
"Beatle wigs started appearing," Davies wrote. "A factory in Bethnal Green was working night and day to keep up with the demand. It had orders from Eton College and from Buckingham Palace."
By the time Beatlemania was in full swing, fans could buy Beatles utensils, wallpaper, toys, combs, and more.
Ringo Starr disapproved of the commercialization of The Beatles
Though the craze of Beatles' merchandise hit its peak during Beatlemania, companies kept making items even after the band broke up. Starr appreciated that the band had enduring appeal, but he couldn't help but think the group had been overly commercialized.
"The group just happens to be one which goes on from generation to generation. You can't stop it now," he said. "But I am a bit sickened by all the present day Beatles commercialization. I feel sorry for kids being ripped off by the new souvenirs being manufactured."
He said he tried to push back against this whenever he could.
"I got sent an autograph book the other day which had John, Paul, and George's signatures in it," he said. "They wanted mine. So I put it in, then added '1985.' I knew at once that would ruin the price. They couldn't pass it off as a genuine 1960's autograph."
In some ways, Ringo Starr has contributed to this since The Beatles broke up
Though Starr didn't like the commercialization of the band, he has contributed to it over the years. He has auctioned off hundreds of items from his time with The Beatles, and they often come with a hefty price tag. In 2015, more than 1,300 items Starr owned, including his first drum kit, his copy of The White Album, and jewelry he wore at every Beatles concert, brought in over $9.2 million at an auction (via BBC). 
This is, of course, different from hawking new Beatles wigs decades after the band broke up. Starr has sold valuable historical artifacts that he has kept in storage for years. Still, by selling them, he proves that Beatles products still have commercial value. People will continue to buy Beatles merchandise, and Starr profited off of this desire.