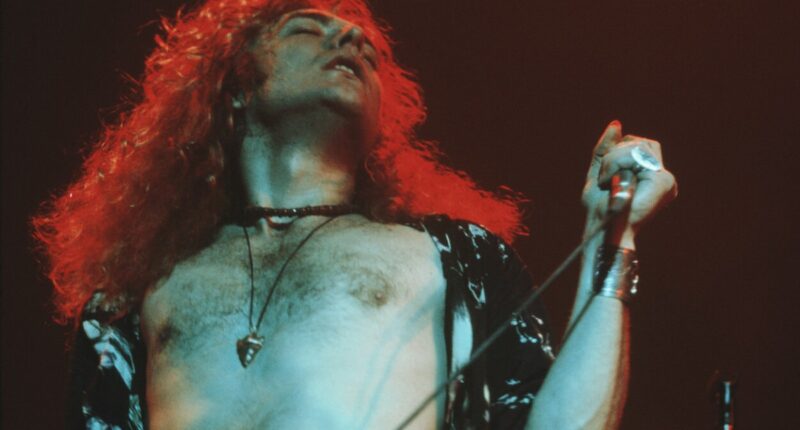 Robert Plant owes his music career to Led Zeppelin. He performed in some little-known regional bands before catching his big break when Jimmy Page recruited him for the band. Then he became world famous and once said he had little interest in a career outside Led Zeppelin. Even though the singer has constructed a substantial solo catalog, Plant said he was just a wedding singer in Led Zeppelin.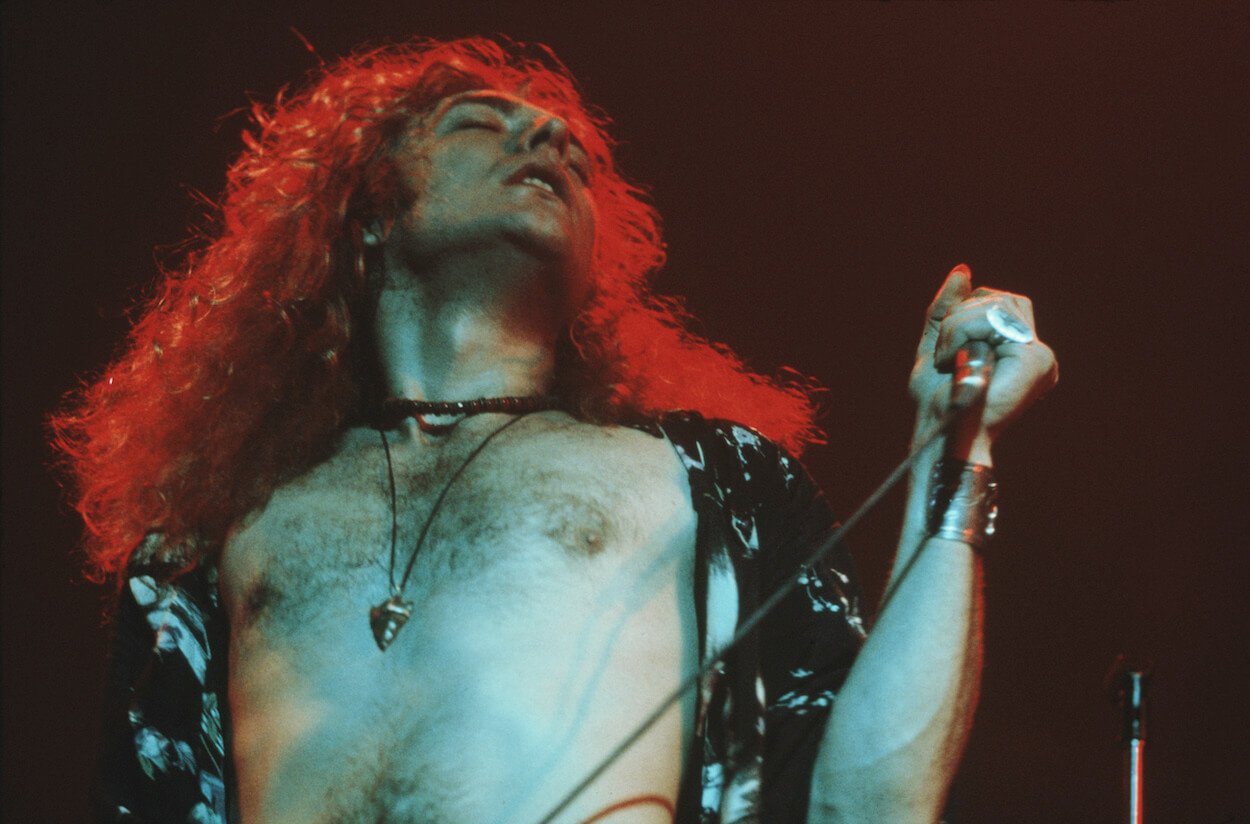 Robert Plant was a 'wedding singer stuck at the front' of Led Zeppelin's talented trio
It takes a specific alchemy among the members to create a band as unique as Led Zeppelin. All four members — Plant and Page, drummer John Bonham, and bassist John Paul Jones — perfectly meshed together from the start. Their chemistry resulted in Led Zeppelin's songs becoming some of the most beloved ever.
Yet Plant understood his place in the pecking order. He played with a guitar legend in Page, a supremely multi-talented musician in Jones, and one of the all-time great drummers in Bonham. "Achilles Last Stand" was one of Led Zeppelin's finest late-era songs. On his Digging Deep podcast, Plant said he was a wedding singer fronting a terrific trio on that song from the 1976 album Presence.
"With 'Achilles Last Stand,' the music — I was so fortunate to be around so many amazingly gifted players. If you think about Led Zeppelin as being a trio, really, with a kind of wedding singer stuck at the front, that's how [I saw it]. I always saw the reality of what was going on. My enthusiasm was a good contribution, but in truth, those guys were amazing … The interplay and the melding of the musicality of those three guys on that track is insane, absolutely insane. It's magnificent."

Robert Plant
The singer went into detail about making Presence on his podcast. 
Led Zeppelin's work ethic helped them churn out six albums from 1969 to 1975 while touring almost non-stop. The band also enjoyed the fruits of their labors with their extracurricular activities while on the road. But Plant was confined to a wheelchair as he recovered from a serious car accident when Led Zeppelin made Presence. Everything was different when they made their next-to-last record.
Led Zeppelin was a tattered and fragile band at the time, but "Achilles Last Stand" didn't reveal it. The epic tune featured Bonham drumming that doesn't sound human, according to Plant. Jones' powerful bass line is almost impossible to ignore. The carefully composed track included layered guitar parts that Page had a hard time playing live. 
The self-described wedding singer in Plant rose to the challenge and delivered epic lyrics to match the song's scope. But what exactly was he singing about on "Achilles Last Stand?"
Plant's 'Achilles Last Stand' lyrics show his desire to escapre his personal prison
Plant revealed on his Digging Deep podcast that he lived in the Continental Hyatt House hotel, also known as the Riot House, when he wrote "Achilles Last Stand."
His days consisted of going between his wheelchair and his bed. It was a personal prison. A sort of solitary confinement made worse by being so close to the freedom others enjoyed outside his door. He longed to be anywhere else. "Achilles Last Stand" was about his need to get away.
Plant's opening lyric was "It was an April morning / When they told us we should go." He started the song by describing his need to get away. The singer added more lyrical imagery pointing to his desire to be free:
At the 2:25 mark, he sang, "Into the sun, the south, the north / At last the birds have flown / The shackles of commitment fell /In pieces on the ground / Oh, to ride the wind / To tread the air above the din."
As "Achilles Last Stand" approached the six-minute mark, Plant made it clear where he wanted to be — in the mountains of Morocco: "Wandering and wandering / What place to rest the search / The mighty arms of Atlas / Hold the heavens from the earth."
Robert Plant said he was just a wedding singer fronting a talented trio on "Achilles Last Stand." He should give himself a little bit more credit. The Led Zeppelin singer penned timeless and poetic lyrics that matched the song's epic scope.
For more on the entertainment world and exclusive interviews, subscribe to Showbiz Cheat Sheet's YouTube channel.