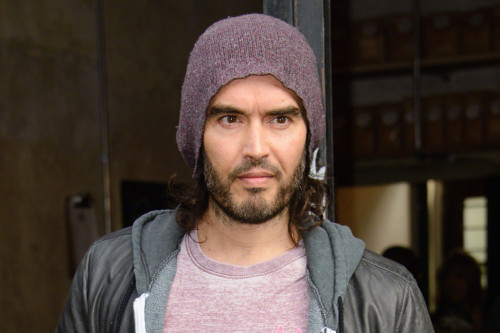 Russell Brand's dad has defended the comic against allegations of abuse.
Ron Brand has slammed the "unproven" claims made against the 'Get Him to the Greek' actor – who over the weekend was accused of sexually, emotionally and physically abusing four women at the height of his fame – and suggested the media are pursuing a "vendetta" against the 48-year-old star.
Ron told MailOnline: "Is this seriously the most important thing happening in this world? Immigrants? Cost of living? 10s of thousands killed in Ukraine? Who is prioritising at BBC News. Who is really driving this vendetta?
"'With many struggling to pay bills. The unproven accusations of 15 years ago take lead on BBC News?"
The 'Forgetting Sarah Marshall' star previously credited Ron for his "rapacious" sexual appetite after his dad paid for him to lose his virginity to a prosititute while he slept with two sex workers in a bed next to him during a trip to Hong Kong when Russell was 17.
The comedian wrote in his autobiography 'My Booky Wook': "During the rest of that holiday I f***** loads more prostitutes and never wore a condom… it had hardened me… my sexuality had morphed for ever from bewildered innocence into something more complex and rapacious."
One woman has alleged Brand raped her in his Los Angeles home, while another accused him of grooming her as they were involved in an allegedly "emotionally abusive and controlling relationship" for three months when she was just 16 and still at school, and he was 31.
A third accuser claimed the comic sexually assaulted her while she worked with him in Los Angeles, and that he threatened to take legal action if she told anyone else about her allegation, and a fourth detailed the alleged sexual, physical and emotional abuse she was subjected to.
Ahead of The Times publishing their report, Brand shared a 2 minute, 45 second video on YouTube and X strongly denying the claims and arguing the allegations were part of a "serious, concerted agenda" to control "spaces" such as his online outlet.
Post source: Female First