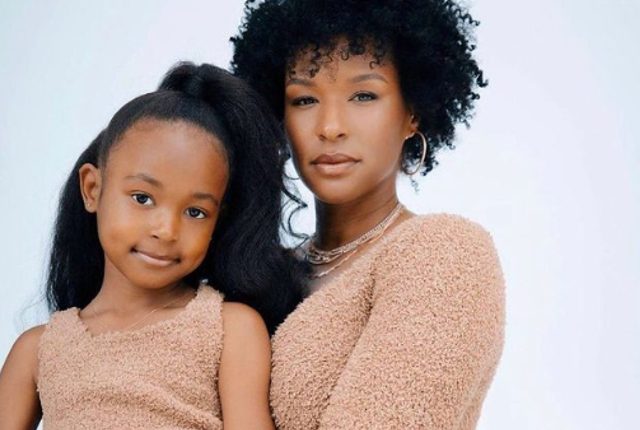 Savannah James is on a hair revolution with her daughter, Zhuri James. The celebrity mom recently sat down with Vogue where she delved into her decision to big chop and her daughter's routine that takes upwards of two hours to complete.
"I felt like my hair was in a place where I needed to start over," Savannah said of her decision to big chop in 2019. "It was jarring because I had never seen my hair short, but I liked it, so it was a really good experience."
Savannah James has fond memories of hair sessions with her mom when she was young. Now, the celebrity mom works to build such a relationship with her daughter.
"Once I found out I was having a little girl, I was like, 'Please Lord, can she have a lot of hair? Because I just want to do her hair all day.' I never thought it would get to where it is now," James said of her daughter's hair.
"You get what you pray for," Savannah shared. "It's important for me [to do her hair] because it's something that I did with my mom," the celebrity mom added.
"It was a true bonding time that we had, and a time for her to instill confidence in me, tell me that my hair is beautiful, and embrace my curls," Savannah said of her childhood memories. "I do the same with Zhuri, and we can have an open dialogue about not just hair, but other things too."
Zhuri is one of three children Savannah James has with her husband, LeBron James. The celebrity parents also have two sons, Bryce and Bronny, who are following in their father's footsteps by playing basketball.
Savannah and LeBron recently sent their oldest son, Bronny, to the prom. The youngster is presently preparing to go to college. You can keep up with Zhuri James by following her on YouTube!
Photo: Raven B. Varona