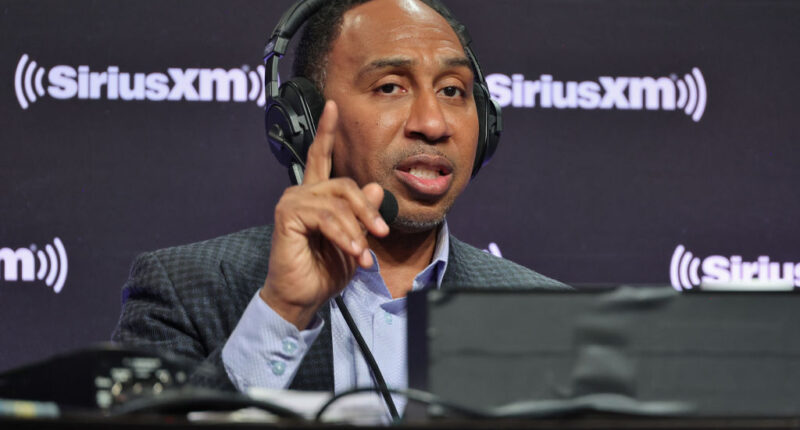 Last week the sports journalism world was surprised to learn that Shannon Sharpe would be departing Undisputed on FS1-–but one person is apparently far from shocked.
Sharpe reportedly negotiated a buyout that will see his last appearance happen after the NBA finals conclude and people are speculating that he's moving on to ESPN.
ESPN's Stephen A. Smith decided to hit the topic head-on on his podcast.
On the June 2 episode, he gave Sharpe's cohost Skip Bayless his flowers but promised that he would support Shannon Sharpe including by having him on First Take.
"I don't know what [Shannon Sharpe's] plans are," said the host on The Stephen A Smith Show. "I don't know what he's trying to pursue. I don't know what he's after, but, if Shannon Sharpe needs me, I'm happy to be here for him. And if that included him wanting to come on First Take, the bosses at ESPN know that is something I would support."
While continuing to discuss the topic on the Stephen A. Show, he also stated he knew the exact moment the Shannon Sharpe and Skip Bayless partnership ended. He referenced the viral episode when Shannon returned after his absence from the Damar Hamlin incident.
According to Smith since he knows Bayless personally, he knew that the on-air flare-up was the nail in the coffin.
"I know Skip Bayless, and when that moment happened, I said, 'This is over,'" Smith proclaimed.
You can watch Stephen A. Smith discuss Shannon Sharpe leaving Undisputed below.


Post source: Bossip