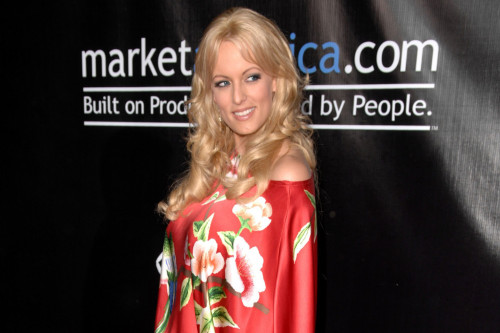 Stormy Daniels regrets claiming she had a fling with Donald Trump as it has led to her family facing death threats and her horse being attacked.
The 44-year-old former porn star, who is at the centre of Donald Trump's historic indictment, claimed supporters of the scandal-plagued 45th US president scaled her fence and attacked her beloved animal Redemption two weeks ago.
She said on UK TV breakfast show 'Good Morning Britain' in the wake of a decision to set a criminal trial date of 25 March 2024 for Trump: "He doesn't scare me at all. I'm frightened of his sycophants and his followers.
"It's the tone that has changed from the first time around, and I've spoken about this quite a bit.
"In 2018, when the story first broke about me, of course I was attacked. I was called a slut and a gold digger and all of these horrible things that I probably can't say on TV, but you get the idea. But now they've become bold. And they've changed, their threats are more real.
"I'm the one that gets the messages from his supporters. I was the one whose horse was attacked a couple of weeks ago. I'm the one who gets dragged all the time."
When the show's co-host Richard Madeley asked Stormy: "What happened to your horse?" she replied: "Somebody attacked it."
She added: "Trump supporters. Just… they've gone after friends and family. Luckily I don't have people that close to me… but there's so many people who are intimidated."
Stormy – born Stephanie Gregory Clifford – added she had spoken out to set an example for her daughter Caden Crain and to show she couldn't be bullied.
She claims she had an affair with Trump in 2006 and received a $130,000 hush money payment in 2016 ahead of the presidential election.
Trump had allegedly recorded the transaction as a business expense and has been charged with 34 felony counts of falsifying business records and in April pleaded not guilty to all charges.
Post source: Female First