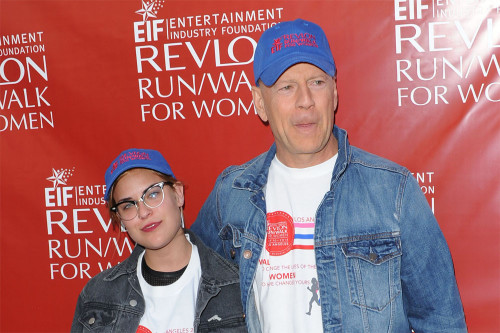 Tallulah Willis has been amazed by the reaction to her essay about Bruce Willis' dementia diagnosis.
The 29-year-old actress recently penned an essay for Vogue magazine about her dad's experience of frontotemporal dementia, and Tallulah has now admitted to being overwhelmed by the public's reaction.
She told 'Entertainment Tonight': "I mean, the response has been so unbelievable, and I'm incredibly grateful, not only for the people that have reached out, but for Vogue and Anna [Wintour] and Rob [Haskell, the journalist] and everyone that was a part of getting that there.
"And I think that for me, I hope that whatever anyone needed to take from that, they can take from it. I don't necessarily want to dictate what they needed to take from that. I think that that's their truth, and I just hope that there can be more moments that I can help open up the space for things to resonate for people."
Tallulah's recent experience has reinforced her belief that the world is full of "kindness and patience and compassion".
She added: "I think that can be true for every person and every moment. And it doesn't matter, or it doesn't necessitate sadness, or grief or loss, but obviously, those things can help in those moments. But I think those are really important things to always live by."
In the essay, Tallulah revealed that she sensed something was wrong with her dad before he was diagnosed with dementia.
The actress wrote in Vogue: "I've known that something was wrong for a long time. It started out with a kind of vague unresponsiveness, which the family chalked up to Hollywood hearing loss: 'Speak up!' Die Hard messed with Dad's ears.
"Later that unresponsiveness broadened, and I sometimes took it personally."
Post source: Female First