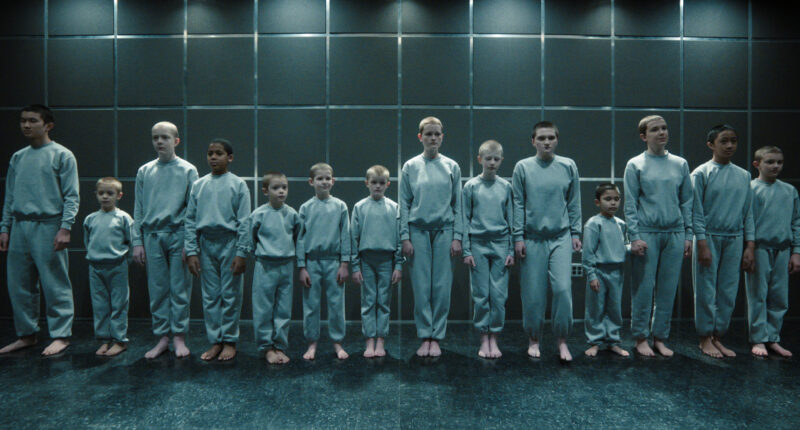 Whenever a TV series reaches the popularity level of Stranger Things, it's bound to inspire fans' clothing purchases, Halloween costumes, and for some, choice of tattoos. In the Netflix series, Eleven has a small tattoo with the number "011" on the inside of her wrist. The show later reveals that each of Dr. Brenner's test subjects receives these numbers. Some fans have replicated these tattoos on their own arms, which has caused significant controversy.
Test subjects at Hawkins lab receive tattoos in 'Stanger Things'
Stranger Things introduced Eleven in the first season, as she escaped from her imprisonment at Hawkins Lab. Fans soon noticed Eleven's small tattoo (011) on the inside of her wrist. The series slowly revealed that Dr. Brenner ripped these test subjects from their families and gave each of them a different numbered tattoo.
Brenner used these tattoos as a means of stripping his test subjects of their identities. In a similar way, he forced the children to refer to him as "Papa," establishing his control over them. The image of Eleven's wrist has inspired Stranger Things fans to get similar "number tattoos" over the years. However, there's a reason some people are advising fans not to recreate this part of the Netflix series.
The controversy surrounding fans getting these tattoos, explained
During the Holocaust, prisoners in Auschwitz concentration camp received forced tattoos of numbers on their arms. The website for the Auschwitz/Birkenau Museum writes, "The prisoner numbers have become a synonym of dehumanization that struck the deportees of the concentration camp. These numbers were to serve efficient 'management' of camps."
In a viral thread, one Twitter user explained this while encouraging people NOT to get the "numbers tattoo." "Obviously the tattoos make sense in the context of the show but are not appropriate to do in real life just because you are a fan of the show," she wrote at the end of the thread. Some Reddit users have since spoken up in defense of the Stranger Things tattoo.
People are calling out Netflix for a filming location used in 'Stranger Things' Season 4
More recently, Netflix has come under fire for a filming location used in Stranger Things season 4. One of the season's plotlines follows Jim Hopper's imprisonment in a Russian internment camp. There he faces torture for information on Hawkins' labs.
However, according to junkee.com, these scenes were actually filmed in Lukiškės Prison in Vilnius, Lithuania. "The prison also has a dark history. It was notorious for its Nazi usage during World War II. The prison is one of the sites connected to the horrific Ponary Massacre in which 100,000 Jews, Rroma, and political prisoners were murdered in 1941," the outlet writes.
Adding insult to injury, Netflix has reportedly collaborated with Airbnb to use Lukiškės Prison as a hotel and immersive Stranger Things experience. Jewish and Roma people are now calling on Netflix to take accountability and apologize.
RELATED: 'Stranger Things' Season 4: What Does the Grandfather Clock Mean?