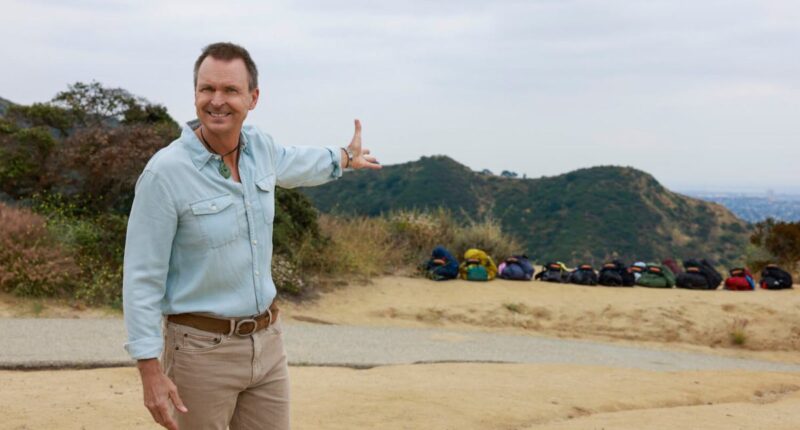 CBS's The Amazing Race Season 35 premieres on Sept. 27, 2023, and fans can't wait to see what's in store this time. Thirteen teams will set out on a race across the world to participate in challenges and navigate new cultures in the hopes of making it to the finish line first. And according to The Amazing Race Season 35 spoilers, the finish line is in a state that fans have seen before.
[Spoiler alert: The Amazing Race Season 35 spoilers ahead regarding the finish line location.]
'The Amazing Race' Season 35 spoilers: Where is the finish line?
The Amazing Race Season 35 spoilers are exciting fans, as the locations across the entire season were leaked. The 13 teams will begin the race by the Hollywood sign in Los Angeles, and over several weeks, they'll make their way to the finish line.
According to spoilers, the finish line is in Washington.
Once teams cross the Washington finish line, they'll find out if they won the grand prize. The entire journey lasts just 28 days. "We're never in a place for very long," executive producer Elise Doganieri told People. "They literally fly in, land, do the tasks, have a pit stop, sleep for 12 hours, and then get on a plane, a train, or drive to the next place."
So, why Washington as the state for the final spot? For one, the show's quite familiar with Washington, as earlier seasons have begun and ended there. And many filming rules changed following the coronavirus (COVID-19) pandemic. While coronavirus may not factor into filming as much in 2023, production likely still considers it.
"There are certain protocols that have to be followed, and CBS has strict guidelines for what they call a return to work policy," host Phil Keoghan told Entertainment Weekly in January 2022. "And doing something like Amazing Race is very different from putting together a return to work policy for a show that shoots in the 30-mile zone in and around Los Angeles. And so yes, where we went, how we did things was very much dictated by where COVID was, where we felt that we could ensure the safety of everybody."
'The Amazing Race' finish lines have been in these other cities
The Amazing Race Season 35 spoilers note the teams will have to make their way to Washington for the finish line. So, where else has production located past finish lines?
In season 1, the first finish line was in New York City, New York. The production created a New York finish line in four other seasons. Season 8 finished in Lewiston, season 10 ended in Garrison, season 21 finished in Manhattan, and season 27 finished in Southampton.
Other seasons had finish lines in California. Alameda, LA, Rancho Palos Verdes, Beverly Hills, San Francisco, and Sausalito all served as final locations.
Major cities like Seattle, Washington; Phoenix, Arizona; Dallas, Texas; Chicago, Illinois; Portland, Oregon; Maui, Hawaii; Las Vegas, Nevada; Atlanta, Georgia; New Orleans, Louisiana; Detroit, Michigan; and Nashville, Tennessee, also held finish lines.
The most remote finish lines may belong to the two seasons that ended in Alaska. Season 12 had its final location in Girdwood, and season 23 had its final location in Juneau.
The Amazing Race Season 35 airs Wednesdays at 9:30 p.m. ET on CBS.
For more on the entertainment world and exclusive interviews, subscribe to Showbiz Cheat Sheet's YouTube channel.