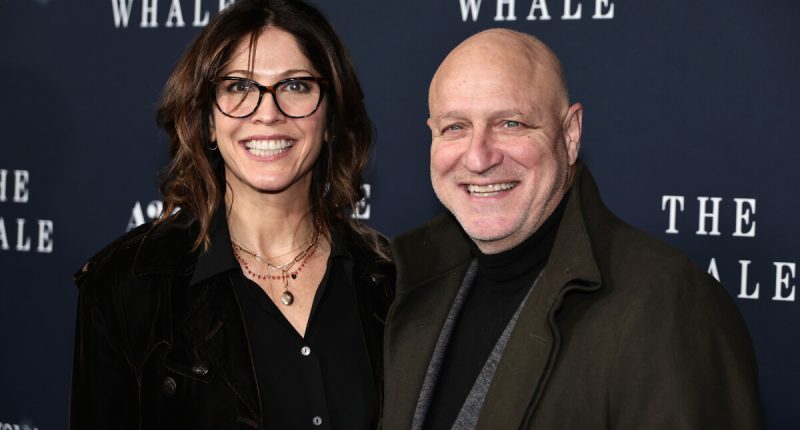 If you're a Top Chef fan, you might have noticed something about Head Judge Tom Colicchio — he wears two wedding rings. This unique style choice has piqued the curiosity of many viewers, who wonder why he opts for two rings instead of the traditional one.
Turns out, there is a very romantic reason why Colicchio has bucked tradition in the wedding ring department. Here's why the Top Chef star has multiple wedding rings, plus a look at his romance with his wife Lori Silverbush.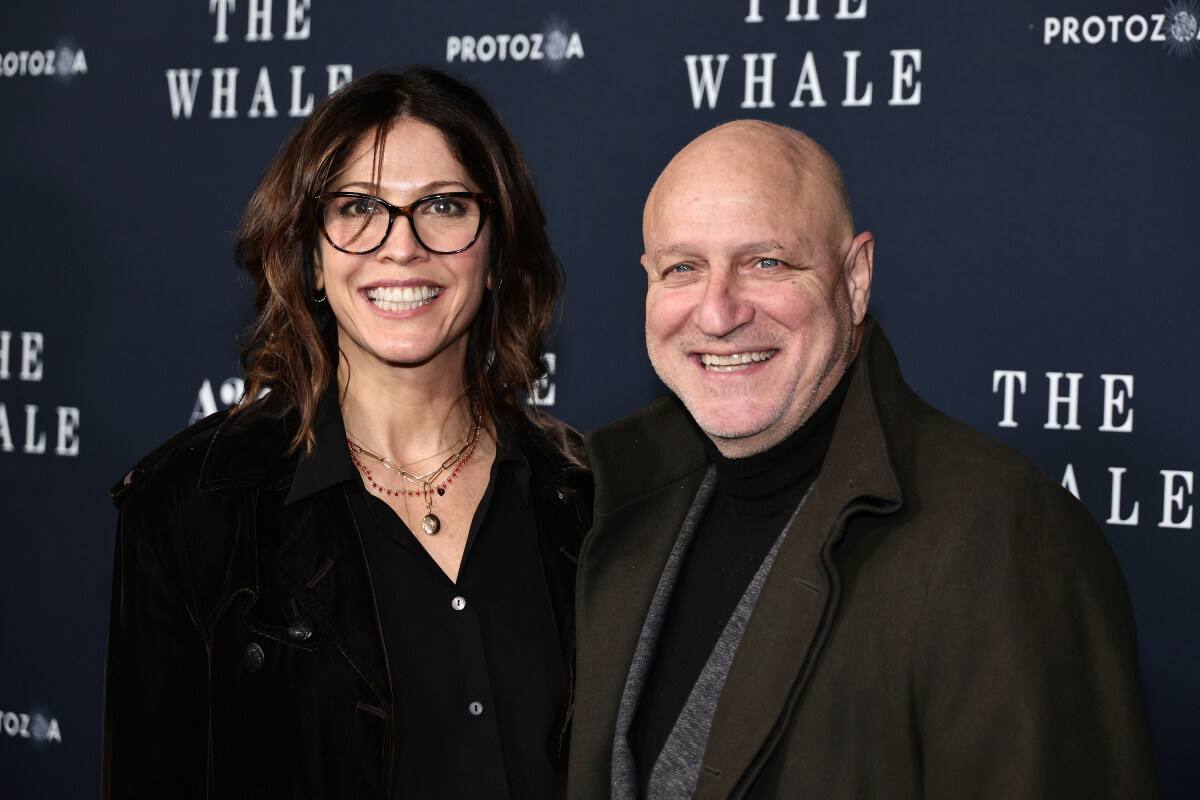 Why 'Top Chef' Head Judge Tom Colicchio wears two wedding rings
Top Chef viewers got the answer to why Colicchio wears multiple wedding rings during an episode back in 2016. In the installment, the culinary expert opened up about his multiple rings during a break from judging dishes. 
Colicchio revealed that one of the rings is engraved with the words, "don't postpone joy." This is a reference to his 2001 wedding and his decision not to postpone the nuptials. 
At the time, Colicchio and his wife were thinking about putting off their wedding because it was scheduled days after the tragedy on 9/11. But after discussing the situation with friends and family, the couple decided to go through with the wedding.
Unfortunately, the Top Chef judge lost the engraved ring while filming the series in Boston. His wife then purchased another ring, but Colicchio ended up finding the original one in his coat pocket a year later. 
Now, Colicchio wears both rings, which fans can see on the show.
Inside the 'Top Chef' star's romance with Lori Silverbush
Colicchio and Silverbush exchanged vows in the idyllic setting of Martha's Vineyard in September 2001, marking the beginning of their journey as a married couple.
Prior to their marriage, Colicchio and Silverbush first crossed paths seven years earlier at Gramercy Tavern, where Silverbush was working as a server at one of Colicchio's restaurants.
After earning a master's degree in cinema studies from New York University, Silverbush set her sights on a career in filmmaking and took on various jobs to support herself financially. It was during this time that she met Colicchio, and the two quickly developed a strong connection.
When it came time for Colicchio to propose, he knew he wanted to do something memorable. And what could be more memorable than getting down on one knee while waiting in line for pastrami sandwiches at Second Avenue Deli? Despite the unconventional setting, Colicchio's proposal was a success, and Silverbush happily accepted.
Tragedy had Tom Colicchio reconsidering his wedding plans
Just days before their scheduled wedding, Colicchio and Silverbush were confronted with an unimaginable tragedy: the 9/11 terrorist attacks. The horrific event caused the couple to reconsider their wedding plans and put their celebration on hold as they mourned and grappled with the devastating aftermath.
Something the Top Chef head judge confirmed on Twitter in 2017. 
"My wife + I were married 4 days after 9/11. Thought abt canceling but my wed ring was inscribed don't postpone joy," he shared.
While they ultimately decided to exchange vows, 30 of their guests could not make it because their flights had been grounded. The two also delayed their honeymoon plans because of the tragedy. 
Instead, they volunteered their time by cooking and serving food to rescue workers in New York City.
Colicchio returns for season 20 of Top Chef, Wednesday, March 9, on Bravo.