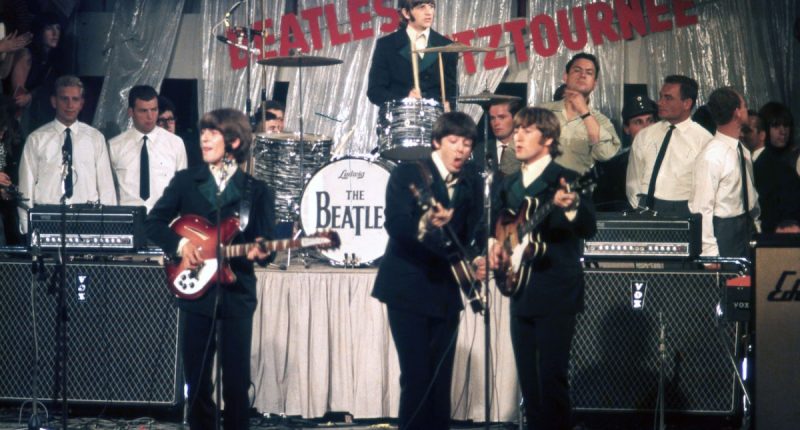 Beat poets Allen Ginsberg and William S. Burroughs agreed: there's something special about The Beatles' "Eleanor Rigby." Although, when Paul McCartney played the melody for his piano teacher, they weren't too impressed.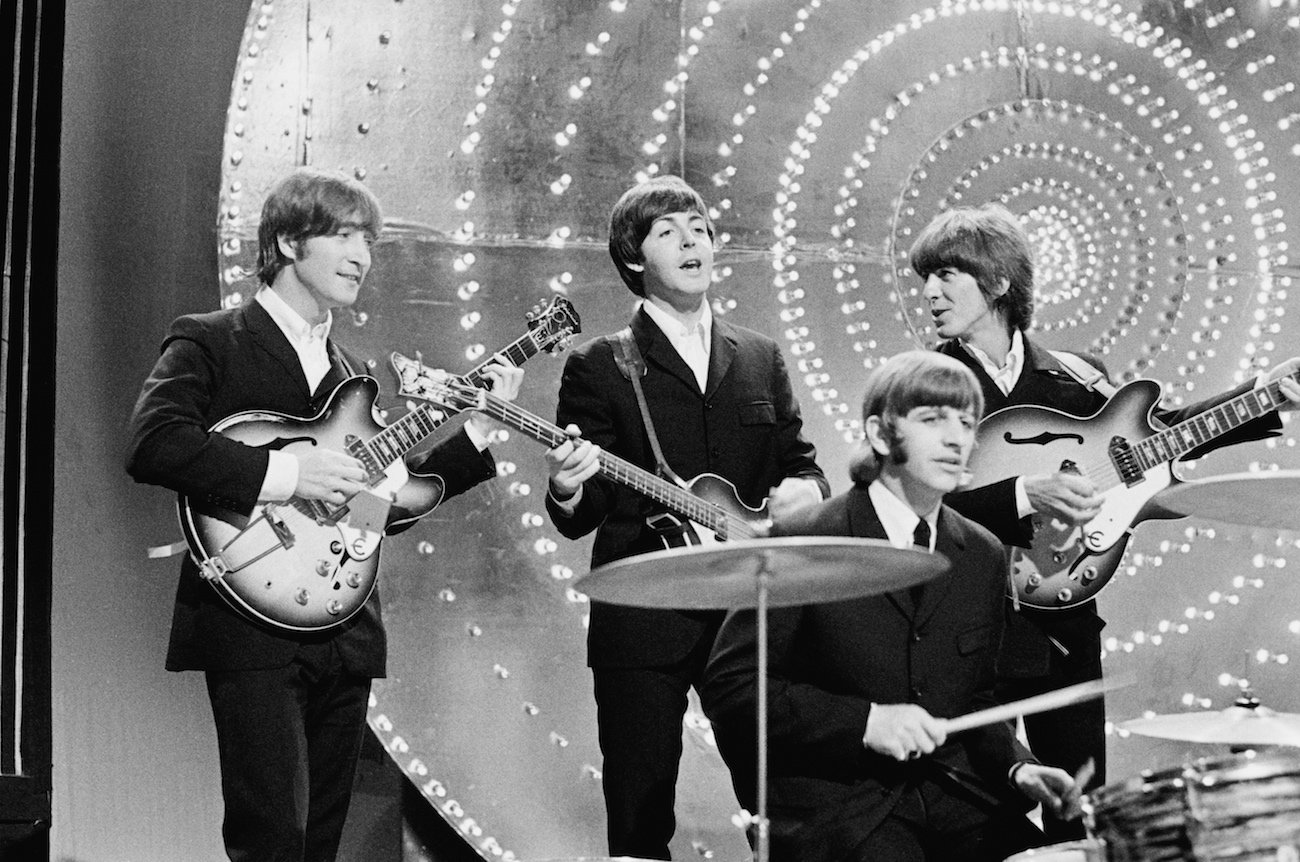 Allen Ginsberg and William S. Burrough's relationship with the Fab Four
The pair of poets were close to The Beatles in their own way.
According to his website, Ginsberg met the Fab Four in a hotel room. Both Cuba and Czechoslovakia had recently kicked him out. He arrived in London around Bob Dylan's concerts at Albert Hall.
"There was a very exciting scene back in the hotel and Dylan was down the hall with The Beatles," Ginsberg said. "Then a message came that I was supposed to come in there. So I came into the room and everyone was sitting there totally stone-cold silent frozen paranoid. Not quite knowing my place, knowing Bob, I sat down on the side of his armchair. 
"John Lennon said, snidely, 'Why don't you sit a little closer?' I suddenly realized they were just so naive, they were young. So actually I fell over laughing onto John's lap, looking up at him, and asked him, 'Do you ever read William Blake?' He said, 'Never 'eard of him.' And his wife said, 'Oh John, stop lying!'
"Then everybody began laughing and the scene sort of broke up, but, you know, the ice was broken. It struck me as funny that these guys at the summit of power, spiritual power, musical power, world-famed, '65, June, were so unsure of their minds and speech."
After that, Ginsberg came in and out of The Beatles' lives. George Harrison, his girlfriend, Pattie Boyd, John Lennon, and his wife attended Ginsberg's 39th birthday party. He greeted his guests naked.
In The Lyrics: 1956 to the Present, Paul wrote that he met Burroughs through the author Barry Miles and the Indica Bookshop. At the time, Burroughs was dating mathematician and sound engineer Ian Sommerville, who Paul hired to run a new "spoken word" recording studio in the basement of Ringo Starr's flat in Montagu Square.
"The plan for the studio was to record poets – something we did more formally a few years later with the experimental Zapple label, a subsidiary of Apple," Paul wrote. "I'd been experimenting with tape loops a lot around this time, using a Brenell reel-to-reel – which I still own – and we were starting to put more experimental elements into our songs."
Ginsberg and Burroughs loved The Beatles' 'Eleanor Rigby'
Since they hung around the spoken word recording studio a lot, Paul and Burroughs hung out. The poet borrowed his reel-to-reel a few times to work on his cut-ups. He was there when Paul finished The Beatles' "Eleanor Rigby."
"When he got to hear the final version of 'Eleanor Rigby,' he said he was impressed by how much narrative I'd got into three verses," Paul wrote. "And it did feel like a breakthrough for me lyrically – more of a serious song."
According to Paul, another beat poet liked the Revolver track. "Allen Ginsberg told me it was a great poem, so I'm going to go with Allen," Paul said. "He was no slouch."
The Beatles' 'Eleanor Rigby' didn't impress Paul's piano teacher
Around the time that Paul wrote The Beatles' "Eleanor Rigby," he'd started retaking piano lessons. He'd had lessons as a kid but didn't like practicing scales. He loved music but hated the homework that came with learning it. He tried retaking lessons when he was 16, but again, he didn't want to practice.
Then, in his early 20s, Paul's Margaret Asher, the mother of his then-girlfriend, Jane Asher, arranged lessons for Paul with someone from her job at Guildhall School of Music.
Paul revealed that he played "Eleanor Rigby" for his new piano teacher before the song even had words. However, the teacher didn't seem all that impressed. "They just wanted to hear me play even more scales, so that put an end to the lessons," Paul wrote.