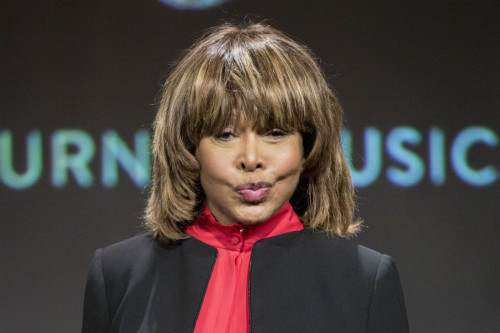 Tina Turner feared that her son Ronnie would turn out like her abusive husband Ike Turner.
The late music legend's daughter-in-law Afida Turner – who was married to Ronnie from 2007 until his death from last December – revealed that the 'What's Love Got To Do With It' singer confided in her about concerns that Ronnie could inherit his father's violent tendencies.
Afida told Daily Mail.com: "(She) sometimes told me, 'You don't want to stay with him. He is going to be like his father. It's pretty rare for a mother to say that."
Ike – who died at the age of 76 in 2007 – abused Tina throughout their marriage and Afida initially feared that the singer's claims could come true.
She said: "At first, he was kind of like his father, but after that he was going very well.
"He made a very big effort to keep me. In the beginning it was very hard because I was not willing to stay with him."
Afida also shed a light on the health struggles that Tina , who died aged 83 this week, went through in the final years of her life as she battled health conditions including a stroke and kidney failure.
She said: "She was ill for a long time, but she was extraordinarily strong too. She was fighting for her life from 2017 until now. We knew how sick she was, but she was doing so well that this was not expected."
Afida explained how Tina's woes were compounded by the tragic deaths of two of her sons after her eldest boy Craig took his own life in 2018.
She said: "If you lose a child, or a loved one, you are going to cry every morning and every night.
"They never had time to spend together and now all three of them are together."
Post source: Female First