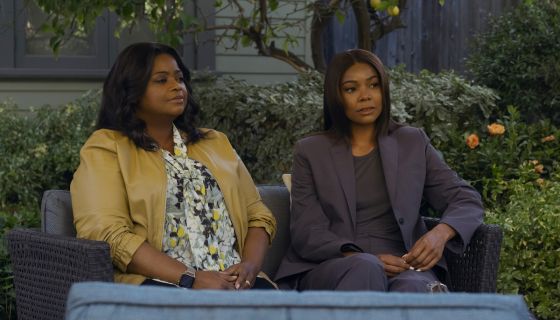 Season 3 of Truth Be Told is almost at an end, so it's only right that we celebrate with an exclusive clip from the finale.
In an exclusive clip from the season finale of Truth Be Told we see Poppy try her hardest to help an injured Eva.
Check out the clip below:
Dang Eva is down bad. But she and Poppy are right — they really made a difference with their work raising awareness about the missing Black women crisis as well as the human trafficking that so many people are totally unaware about.
Here's what to expect from the Truth Be Told finale:
Reeling in the aftermath of the attack, Poppy sets her sights on locating a suspect on the run. Markus seeks help from Shreve.
The entire third season of Truth Be Told, including the finale, is streaming right now on Apple TV+.


Post source: Bossip