A new docuseries is looking into a strange story of international adoption gone wrong. ID's The Curious Case of Natalia Grace premieres May 29. The three-episode series explores the story of the Barnett family, who adopted a girl from Ukraine whom they later claimed was an adult posing as a child. 
Who is Natalia Grace Barnett?
In 2010, Indiana couple Kristine and Michael Barnett adopted Natalia, a 6–year-old Ukrainian orphan with spondyloepiphyseal dysplasia, a rare bone growth disorder that causes dwarfism. After the adoption, the Barnetts say they found themselves in a situation they never could have imagined. The couple claim that Natalia was not actually a child, but rather an adult with violent tendencies who attacked Kristine and threatened to hurt their other children. 
"She won't tell us the truth of who she is," Michael says in a teaser (via YouTube) for The Curious Case of Natalia Grace. "We are living with a con artist sociopath."
The Barnetts took Natalia to a doctor, who they say told them she was an adult. In 2012, they petitioned a court to legally change Natalia's age to 22. A year later, they set her up in an apartment, then moved to Canada. Soon after, neighbors discovered Natalia living alone. They believed she was a child and took her in. 
Eventually, an investigation into the situation with Natlia led to the arrest of both Kristine and Michael. In 2022, Michael was tried and acquitted on charges of neglect. 
In 2019, Natalia appeared on an episode of Dr. Phil, where she explained that her adoptive parents abandoned her when she was eight years old. She said they told her to lie about being an adult to anyone who asked. She denied attempting to scam anyone, and the family who took her in said she was not violent. 
Was 'Orphan' inspired by the case of Natalia Grace?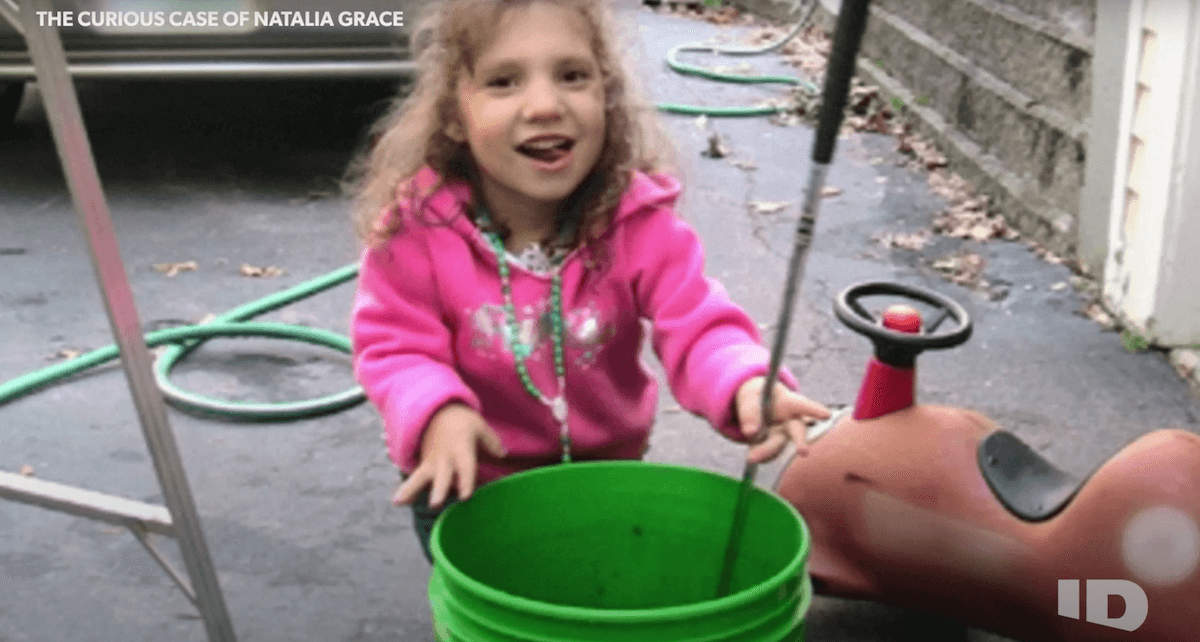 The stranger-than-fiction case of Natalia Grace's adoption shares some striking parallels with the 2009 horror movie Orphan. In the film, a couple, played by Vera Farmiga and Peter Sarsgaard, adopt a 9-year-old Russian orphan named Esther (Isabelle Fuhrman). Once they bring her home, she starts exhibiting strange – and eventually murderous – behavior. Ultimately, Esther's adoptive parents discover that their daughter is actually a 33-year-old woman posing as a child.
The story the Barnetts told about Natalia certainly sounds very similar to the plot of the movie.
"If you watch the Orphan, it's just like the Orphan," a woman says in the teaser for the ID docuseries.
The Barnetts adopted Natalia a year after Orphan was released, and their story did not inspire the movie. But Orphan is rumored to have been inspired by a case where an adult did pose a child. 
In 2008, a 13-year-old boy named Adam disappeared from a children's home in Oslo. A nationwide search eventually led Norweigan authorities to the teenager. But Adam turned out not to be a teenager at all. In reality, he was a 33-year-old Czech woman named Barbora Skrlová. Skrlová had gone on the run after being ordered to give testimony in a child abuse case. The situation left police baffled. 
"Not even we have been able to figure out what is up and down in this case," Norwegian police attorney Sven T. Roer said at the time, according to CBS News.
The Curious Case of Natalia Grace premieres Monday, May 29 at 9 p.m. ET on ID. New episodes air nightly through May 31. 
Sources: Buzzfeed News, Dr. Phil
For more on the entertainment world and exclusive interviews, subscribe to Showbiz Cheat Sheet's YouTube channel.