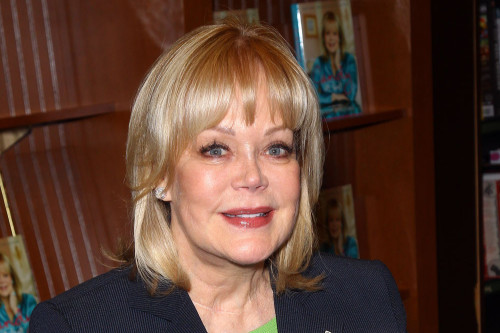 Candy Spelling "didn't know" her first husband was gay.
The 77-year-old author is mother to '90210 star Tori, 50, and former actor Randy, 44, with her late husband Aaron Spelling but initially married Howard Frederick in 1963 and revealed that the union came to an end in 1964 after a mere two years together because it turned out he had a sexual preference for men.
Speaking on SiriusXM's 'Jeff Lewis Live', she said: "I got married at 17. It sort of didn't work out. Obviously. He died last year. Um, well, he was, uh…it turned out that he was a latent gay. I didn't know that!"
The Broadway producer – who was married to Aaron from 1968 until his death in 2003 – went on to reason that she and Howard had only been intimate together a handful of times during their relationship and explained that her self-esteem was affected "big time" because of how uncommon divorce was in the 1960s.
She added: "Maybe in the two and a half years, we had sexual relations six times. I did take it personally, yes. It [affected my self-esteem] big time and it was very unusual to get divorced [at that time]."
Meanwhile, Candy first fell out with her reality TV star daughter more than two decades ago and the pair had suffered a fractious relationship ever since but towards the end of 2022, Tori explained that she was "really happy" to have their things back on track.
We have had a good relationship … it's like next level right now. I'm really really happy."
Tori went on to credit her friend 'Million Dollar Listing' star Josh Flagg with bringing about the reconciliation by suggesting mother and daughter get together for dinner.
She explained: "I hadn't seen her since before COVID. And then Josh was like, 'Okay, we're gonna do a family dinner at her place.' So we went and had a great night."
Post source: Female First