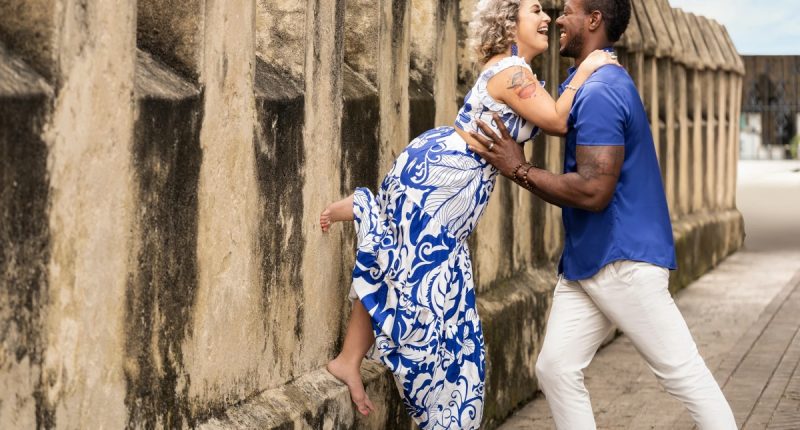 90 Day Fiancé: Love in Paradise Season 2 showed the beginning of Daniele Gates and Yohan Geronimo's adventure. their love story continues on 90 Day Fiancé: The Other Way Season 4, as Daniele plans to move from New York to the Dominican Republic to be with Yohan, but he has no idea.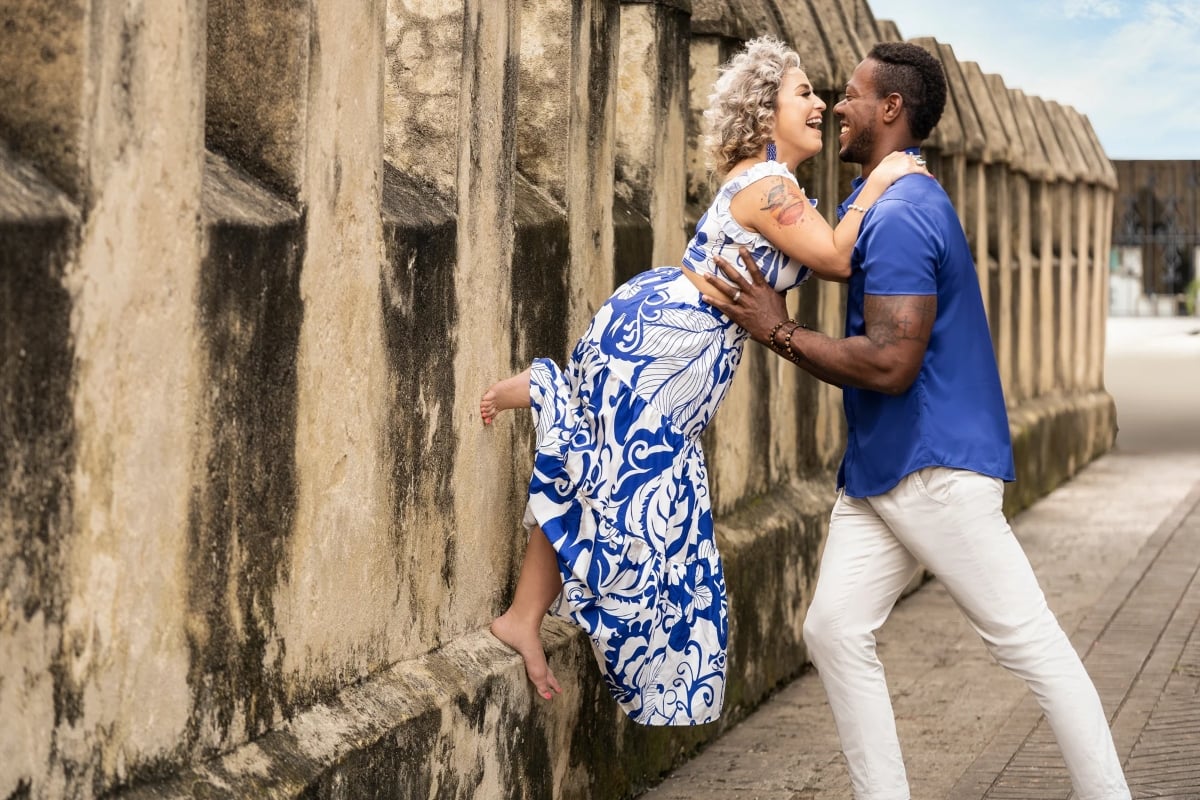 Who are Daniele and Yohan?
During a trip to the Dominican Republic, petite single mom of one Daniele met Yohan, the hunky 6'7″ fitness instructor, in the lobby of her hotel. Despite their language barrier and the obvious heigh difference, Daniele and Yohan's connection was too strong to deny.
They knew their relationship would be complicated, but decided to go for it anyways. And a few weeks after going home, Daniele returned to the Dominican Republic, where Yohan proposed.
The couple faced many obstacles, including cultural differences and language barriers. The more Yohan wants to move to the US, the more suspicious Daniele becomes of his intentions. Despite this, they married and are ready to plan their lives together.
What to expect from Daniele and Yohan on '90 Day Fiancé: The Other Way' Season 4
On 90 Day Fiancé: The Other Way Season 4, Daniele goes to the Dominican Republic to visit Yohan, again. The long-distance couple is still divided on where they will live. Daniele plans to stay in the Dominican Republic, while Yohan wants to move to the United States with the intention of sending more money back home to his family.
"I understand that Yohan really wants to come to the United States, so I'm a little bit nervous of having this conversation," Daniele tells the cameras in a teaser. She thinks Yohan isn't going to be happy when he finds out about her plan.
She tells him in Spanish that the Dominican Republic is "perfect" and asks him why he would want to give it up to live in New York City.
The biggest issue they're dealing with on The Other Way is the discussion of who is bringing home the money. "I pay for everything. You need to do more things," Daniele tells Yohan. "Look, here the man works, and the woman does the housework," he replies. But Daniele feels like Yohan is the "wife," not her.
Where to follow Daniele and Yohan on Instagram
The 90 Day Fiancé: Love in Paradise Season 2 alum, Yohan, is active on Instagram under the handle @yohangeronimo. He shares fitness videos and cute couple photos with his fiancée, Daniele, with his now 4,000 followers.
Daniele is on Instagram under the username @liveyinsa. The self-proclaimed healer, retreat leader, and educator boasts over 11,000 followers, where she posts about wellness and nutrition.
90 Day Fiancé: The Other Way fans are excited to see more of this Love in Paradise couple. Will they settle on a compromise or will they go their separate ways? Audiences will have to keep watching to find out.
90 Day Fiancé: The Other Way Season 4 premieres Sunday, January 29 at 8 pm ET on TLC.