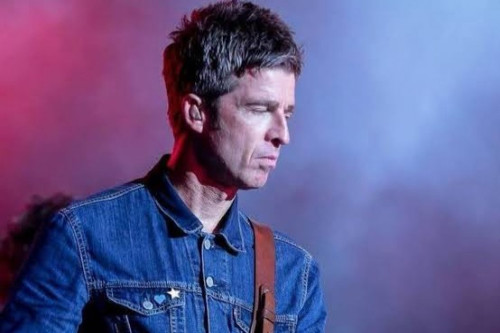 Noel Gallagher believes people would vote to get rid of social media and the internet if given a choice.
The former Oasis star, 53, compared the advent of social media to Brexit as he wondered if there was a vote again today how many would vote to remain in Europe and insisted that things were ultimately "better" before the internet cme along.
He told The Irish Times: "I think social media is like Brexit, right; if we could just pause and have a vote on it now, d'you reckon you'd vote to leave now? It's like with the internet. If we could pause it right now and vote 'Would you rather get rid of it?"
"I mean, we probably wouldn't, because there's more f******* in the world than sane people. [But] I think things were better pre-internet, I think that's a fact."
The 'Wonderwall' hitmaker went on to add that the same notion of "idiots" applies in the musc world too as he lamented that the masses do not really know what they want following the onset of streaming services such as Spotify and argued that there is no longer a "sense of anticipation" from fans.
He added: "[Labels] know what people want, because they can see what people want, because they can see the numbers and the streams and the likes and all that kind of thing. So they give the people what they want. But people don't know what they want – they're fucking idiots! They didn't want Jimi Hendrix; they didn't want the Sex Pistols; they didn't want Oasis; they certainly wouldn't have wanted The Smiths. So it's taken away that magic, I think. It's destroyed innocence. And it spoils things. You go on tour, and play the first night, and everyone knows the setlist by the second night. Everyone knows what to expect, and there's no sense of anticipation. I like going to gigs, not knowing what the band are playing. The dude beside me knows exactly what they're going to play and when they're gonna play it. And I pity them, I really do."
Post source: Female First