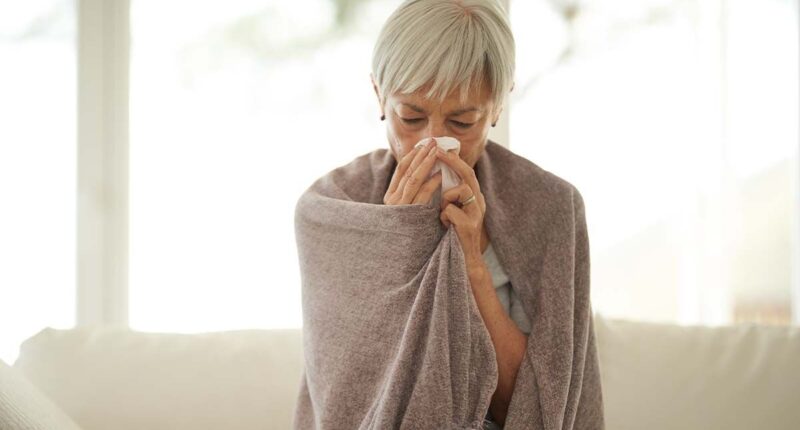 Covid cases are rising in the UK right now with a new variant of Covid, BA.2.86, doing the rounds.
The ZOE health study, which estimates figures for UK Covid infections, suggests there were 96,480 new daily cases of symptomatic infection on September 6.
Dubbed Pirola, the new Covid variant was first detected in the UK on August 18 in a person with no recent travel history, suggesting a degree of community transmission within the country.
So far, four known Pirola cases have been confirmed in the UK by health officials. 
The Omicron spin-off carries 30 more mutations in the spike protein compared to the previous dominant variant.
The high number of mutations could mean the variant can evade the body's immune responses, triggered either by infection or vaccination.
However, nothing is certain right now as studies into the subvariant are ongoing.
The Centers for Disease Control and Prevention (CDC) preliminary report on the BA.2.86 says there's currently no evidence Pirola causes more severe illness, death or hospitalisations.
While there's no exact list of symptoms linked to Pirola due to the low number of cases that we know of, experts are assuming the variant is similar to Omicron.
Compared to previous Covid strains, Omicron saw a huge shift in symptoms, resembling other respiratory viruses.
Therefore, Express.co.uk spoke to Dr Johannes Uys, a GP at Broadgate General Practice, about how to spot the difference between Pirola and cold ahead of autumn.
Dr Uys explained that the main tell for Covid is a persistent cough that is new and continuous. 
He said: "If you have been coughing more than one hour or more during the last 24 hours, you should do a lateral flow Covid test. 
"Another key sign of Pirola that isn't as common with cold is a loss or change of appetite or smell."
The doctor also recommended familiarising yourself with the following list of Pirola symptoms:
A headache
A sore throat
A blocked or runny nose
A cough (with or without phlegm).
For comparison, the symptoms of a common cold can be similar, including: 
A runny or stuffy nose
Coughing 
A headache
Sore throat
Sneezing.
Because of the similarity between the two, the expert recommended doing a Covid lateral flow test to rule out coronavirus.
Post source: Daily Express