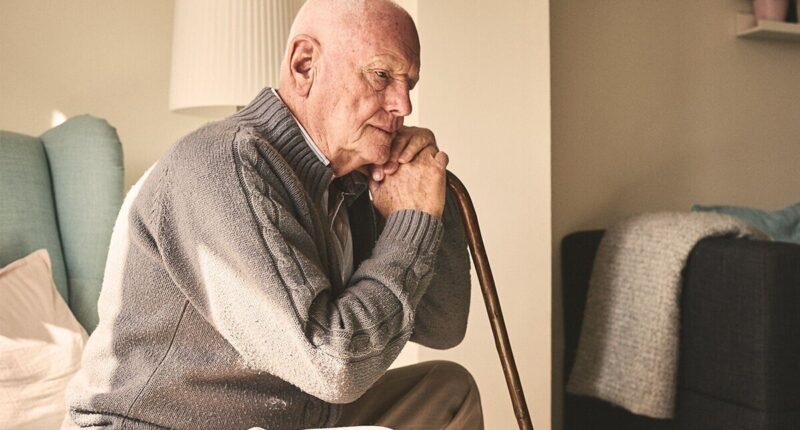 According to charity the Alzheimer's Society, there are four physical indications a person could have dementia.
It says: "As dementia progresses to the later stages, people may have difficulties with memory and concentration, as well as their mobility and speech."
These indications are:
Losing the ability to walk
Losing the ability to stand
Losing the ability to get themselves up from a chair or bed
Being more likely to fall.
"Dementia is likely to have a big physical impact on the person in the later stages of the condition," the charity explains.
"They may gradually lose their ability to walk, stand or get themselves up from the chair or bed. They may also be more likely to fall."
These issues can be caused by several factors related to their condition, including:
Dementia medication
Other medical conditions (such as strokes)
Sight loss
Balance problems
An uncomfortable environment.
Risks of limited mobility
As a result of these mobility issues a person with dementia might not move around as much as they used to, making them vulnerable to other health issues. This includes pressure ulcers.
The Alzheimer's Society says: "Many people with dementia (especially in the later stages) find themselves staying in one position for a long time (such as sitting in a chair) and not moving around much.
"This means they are at risk of pressure ulcers (bedsores). Pressure ulcers can be easy to prevent early on.
"However, if they go unnoticed they can become painful and infected."
To check for pressure ulcers, look for rashes, discolouration of the skin – especially if it does not turn white after being pressed, pain or itchiness in an area or skin that feels warm, patchy or hard.
It advises: "If you see something or have concerns, speak to a GP or community nurse.
"Pressure-relieving mattresses and cushions are available following an assessment by a district nurse or occupational therapist."
People with dementia are also more vulnerable to blood clots and infections due to limited mobility.
"The person should be supported and encouraged to move around as much as they are able, for example through support to walk or chair-based exercises," the Alzheimer's Society adds.
If you or someone you know is displaying symptoms of dementia, you should arrange to speak with a GP.
Post source: Daily Express