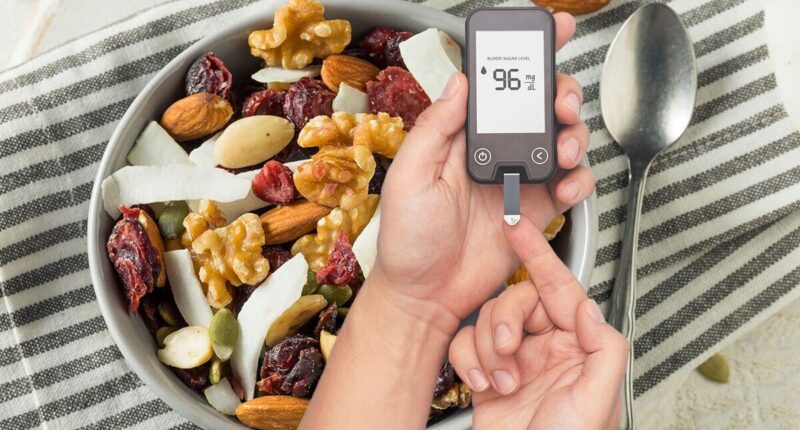 What's behind this effect?
The study does not posit an explanation for this effect but the fruit's ranking on the glycaemic index provides some clues.
The GI is a rating system for foods containing carbohydrates. It shows how quickly each food affects your blood sugar (glucose) level when that food is eaten on its own.
Raisins have a low to medium ranking on the GI.
Low or medium GI foods are broken down more slowly and cause a gradual rise in blood sugar levels over time.


Post source: Daily Express