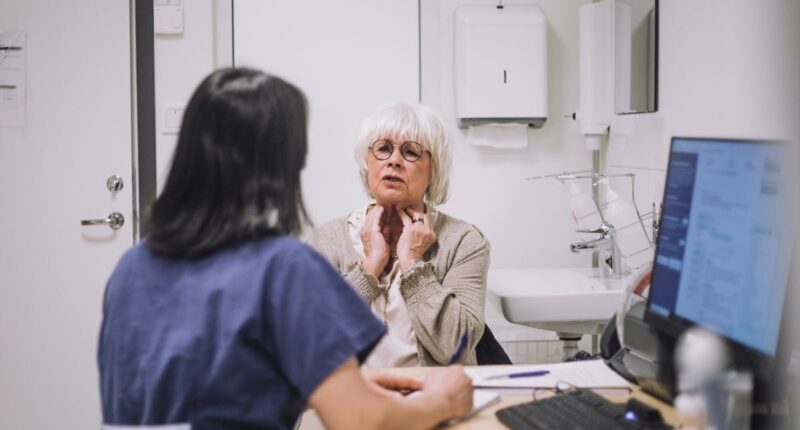 Doctors have reported seeing an increase in patients with problems linked to poverty and poor diet over the past year.
In a survey by the Royal College of General Practitioners (RCGP) – which is the professional representative body for GPs – 73 percent of those surveyed said they had seen an increase in such problems.
The results found that GP were seeing patients with diseases that "should have been consigned to the annals of history" such as malnutrition, vitamin deficiencies, and rickets. The RCGP is linking the rise of such illnesses with the cost of living crisis.
Chairperson of the professional body, Professor Kamila Hawthorne said: "We hear a lot in the press about the rising cost of living, but our survey results show the tangible and worrying impact that this is having on our patients' health and on the dedicated GPs who are caring for them."
Professor Hawthorne added: "We're also seeing patients with diseases that should have been confined to the annals of history, malnutrition, vitamin deficiencies and even rickets, presenting in many GP surgeries across the UK."
Medical website, GP Online, also reported that GP surgeries had seen a rise in requests to help patients with non-medical issues such as accessing council services and financial advice.
The chairperson of the RCGP said: "GPs are doctors, not financial advisers or housing officers, but we are often the first port of call in a crisis. Through links to social prescribing, general practice can and does offer a vital lifeline to many of the most vulnerable in society."
As reported in GP Online, a government spokesperson said: "We recognise the impact that rising prices are having and we are providing one of the largest support packages in Europe worth £3,300 on average per household – including holding down energy bills, uprating benefits in line with inflation and delivering direct cash payments."
The spokesperson said the Government "highly values the work of GPs" and was "addressing reasons why doctors are leaving the profession". The spokesperson pointed to the NHS workforce plan, which promises to increase GP training places by 50 percent by 2031.
In total, 1,855 GPs responded to the survey and more than nine in 10 GPs (93 percent), said they were concerned that the rising numbers of people who needed support with cost-of-living pressures would hinder their abilities to give patients medical attention.
As reported in Express.co.uk, three million Britons are at risk of malnutrition as Victorian diseases have made a comeback in recent years.
Post source: Daily Express