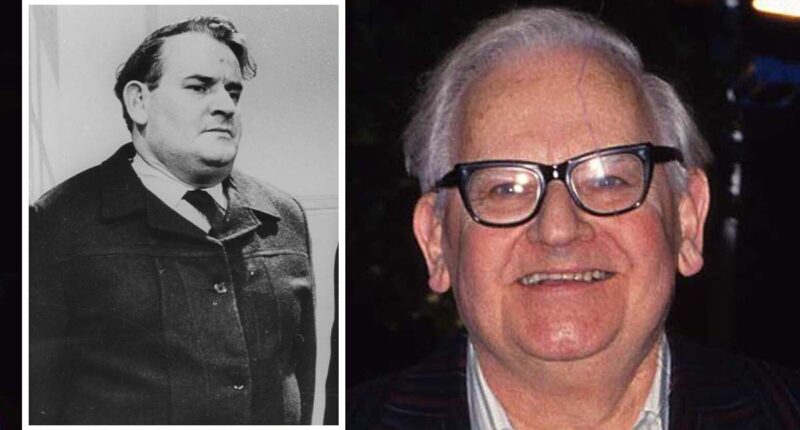 When the star died aged 76, the country offered widespread tributes. One fan wrote the following about Barker to the BBC: "The best comedian ever, he gave us all hours of laughter and he will all be in our hearts for ever, good night and God bless." Alongside his role in Porridge, Barker was famous for his partnership with Ronnie Corbett in The Two Ronnies, which were widely celebrated during the 1970s and 80s. In 2004 he won a special BAFTA tribute award for his contribution to TV.
Not everybody realises that the star had a period of inactivity during the 1990s, reportedly because of health fears.
The actor retired from television in 1987, according to The Guardian, because of his concerns about the deaths of his peers due to heart issues.
Eric Morecambe and Leonard Rossiter both died apparently because of heart attacks in 1984.
His Porridge co-star Richard Beckinsale also reportedly died from a heart attack. A post-mortem showed the 31-year-old had developed coronary heart disease.
Moreover, Barker himself had suffered from high blood pressure – a significant risk factor for heart failure – since 1976, according to the Telegraph.
READ MORE: Peter Kay: Comic's 'first hand experience' of 'complex' disease – condition explained
The star returned to the spotlight three years before his death. He played Winston Churchill's valet in the show Gathering Storm.
He also worked with Corbett again to bring into the public their favourite songs and sketches from their old show. The Two Ronnies Sketchbook aired between March and April 2005.
Sadly, the star reportedly eventually suffered heart failure and announced another retirement before his death.
DON'T MISS
Aortic stenosis can make it harder for your heart to push blood around. This additional effort can make the heart thicken and get larger or weaken, explains Penn Medicine.
The heart valves can also be damaged in other ways, such as through natural ageing.
Heart disease can also lead to heart failure as blood becomes clogged up by the buildup of fatty substances, known as plaque.


Post source: Daily Express