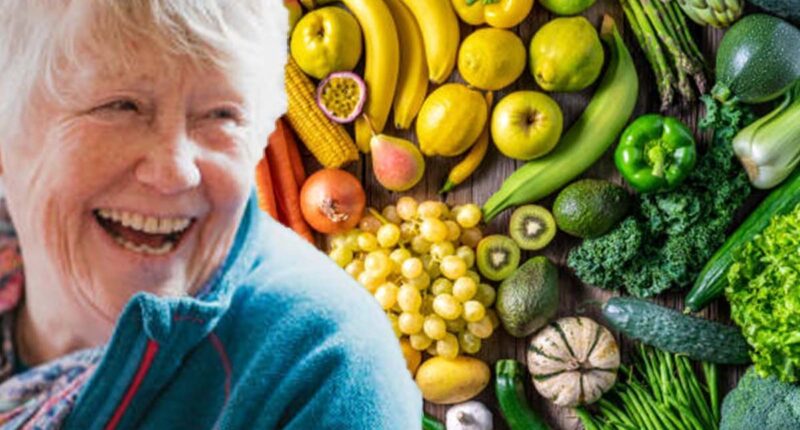 Research suggests there are certain foods to incorporate into your diet and a number to avoid. The NHS says if you have been diagnosed with a condition known to increase your risk of stroke, ensuring the condition is well controlled is also important for helping prevent strokes. It notes lifestyle changes can help control these conditions to a large degree, but you may also need to take regular medication.
The Cleveland Clinic says you should "eat a rainbow of colourful foods at each meal" to help reduce risk.
It states: "In order to reap the health-protective nutrients found in fruits and vegetables, it's important to choose a variety of colourful foods at each meal.
"Go for a rainbow approach by choosing an array of fruits, vegetables and legumes – dark reds, oranges, vibrant yellows, deep greens, blues and purples.
"By choosing a rainbow of colour you'll be sure to take in a wide range of nutrients."
The NHS says: "If you have not fully recovered from your stroke, you may find you have become particularly sensitive to alcohol and even the recommended safe limits may be too much for you."
The Stroke Association says: "If you have had a stroke or transient ischaemic attack (TIA or mini-stroke), it's a good idea to get some individual advice about alcohol.
"It's likely that you can drink, but it may be more important to stick within the guidelines for safe levels of drinking."
There are around 1.3 million stroke survivors in the UK, and your symptoms will depend on the part of your brain affected and the extent of the damage.
The NHS says that the main stroke symptoms include changes to the face. Your face may have dropped on one side, the person may not be able to smile, or their mouth or eye may have drooped.
Signs may also occur on the arms – "the person may not be able to lift both arms and keep them there because of weakness or numbness in one arm", says the NHS.
Their speech may be slurred or garbled, "or the person may not be able to talk at all despite appearing to be awake". It says that they may also have problems understanding what you're saying to them.
You should call 999 immediately if you notice any of these signs or symptoms.
The NHS states: "As different parts of your brain control different parts of your body, your symptoms will depend on the part of your brain affected and the extent of the damage."


Post source: Daily Express