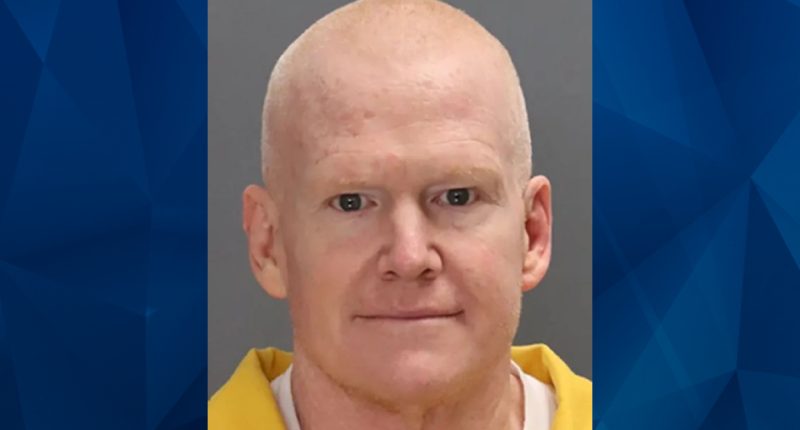 South Carolina's attorney general asked a court to give Alex Murdaugh's attorneys 10 days to correct an error they say the lawyers made in their demand for a new trial for the convicted murderer.
Attorney General Alan Wilson said in his response to the motion from Dick Harpootlian and Jim Griffin that he was inclined to ask Judge Clifton Newman to outright dismiss it but instead asked Newman to give them time, Law & Crime reported.
Harpootlian and Griffin filed for a new trial citing "newly discovered evidence": They say Colleton County Clerk Becky Hill tampered with the jury that spent just three hours to find Murdaugh guilty of gunning down his wife and son in June 2021, as CrimeOnline reported. Murdaugh's attorneys say Hill pressured the jury to convict Murdaugh quickly "to secure for herself a book deal and media appearances that would not happen in the event of a mistrial."
Earlier this month, Wilson asked the South Carolina State Law Enforcement Division to investigate the allegations. But in his filing on Friday, he said that Harpootlian and Griffin skipped a step in the process: They failed to provide an affidavit from Murdaugh attesting to when he learned of this "new evidence." Law & Crime said.
"Such motion shall be supported by an affidavit of the accused himself," prosecutors wrote. "The affidavit of the accused must show that he did not know of the existence of such evidence at the time of the trial and that he used due diligence to discover such evidence, or that he could not have discovered it by the exercise of due diligence."
Prosecutors said that the attorneys' own statements during their new conference announcing the motion cast doubt that the evidence was truly new.
"I think we observed it," Harpootlian said at a news conference last week.
As CrimeOnline's Nancy Grace said, "When [courts] say 'newly discovered evidence,' they mean it. It cannot be something that was discoverable at the trial."
Wilson further wrote that SLED has found "significant factual disputes" with the defense motion, according to Law & Crime.
"In the event appellant properly files, remand may be necessary for the trial judge, the Honorable Clifton B. Newman, to consider the credibility of the claims in light of the significant factual disputes which undermine the credibility of the claims," prosecutors wrote.
Murdaugh is serving two life sentences for the murders of Maggie and Paul Murdaugh. He is expected to plead guilty to financial crimes in federal court next week.
Last week, Newman set the first of many state financial crimes trials to begin November 27. That case alleges that Murdaugh stole more than $4 million from an insurance settlement intended for the sons of Gloria Satterfield, the Murdaugh family housekeeper to died after a fall on the Murdaugh property.
For the latest true crime and justice news, subscribe to the 'Crime Stories with Nancy Grace' podcast.
[Featured image: Alex Murdaugh/South Carolina Department of Corrections]


Post source: Crime Online