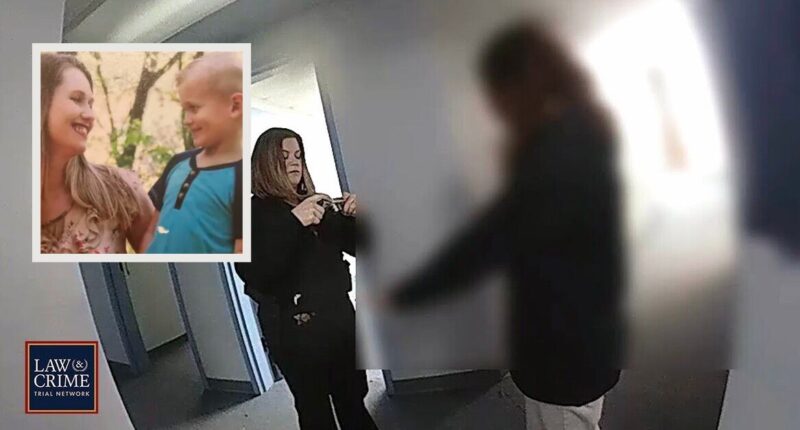 The mother of a 12-year-old Oklahoma girl who admittedly stabbed her 9-year-old brother to death is standing by her daughter.
April Lyda shared the news in a GoFundMe update posted on May 26, the same day Law&Crime published body camera-worn footage of the immediate aftermath of Zander Lyda's death – obtained from an open records request with the Tulsa Police Department.
"She has been very well behaved the entire six months she has been gone and yes I'm very supportive of her and love her very much, obviously there is a lot of healing that we both need before we can ever live together again and she needs mental and emotional help after this, she could have permanent damage we don't know yet, but she has not had any issues," April Lyda wrote.
The name of the girl who admittedly stabbed her brother to death is not being printed. Her mom appears optimistic about her progress in the juvenile facility where she is being treated.
"[S]he has a very amazing team of experts that spend almost everyday with her for hours sometimes," the update says. "They have been around her this entire six months they know her pretty well, they also feel like she is telling the truth, and I believe the experts when it comes to this. She is going to treatment, for how long we do not know yet."
A friend of the grieving mother started the fundraiser for the family in February. The fatal and seemingly unexplainable violence occurred at an apartment in Tulsa's downtown St. Thomas Square neighborhood just before midnight on Jan. 5, the police said.
One explanation ventured by April Lyda is pharmaceutical.
"[T]hey were good kids and I never let that prevent me from providing for them in every way including emotionally, mentally, financially etc," she wrote. "[T]hey were raised as God fearing children and never had behavioral issues until she was put back on a medication she was off for over a year."
The girl's mother clarified that the medication was not psychiatric but said she did not want to elaborate "because I'm not sure what all I'm allowed to share just yet."
"She has never even yelled at me, she was happy and energetic loves school, she is not mentally ill and has not been diagnosed with anything," April Lyda wrote, adding later on: "She was as normal as [your] child as any 12 year old child who was not allowed to cuss or watch scary evil movies, she was just starting to rebel but she was also just going through normal teenage things, so no there were no signs that would have warned any of us that she was a threat."
In the video, the 12-year-old girl is at a complete loss for why she did what she did – but quickly assesses the potential consequences.
"I'm so sorry," she shouts through tears at one point. "I'm so sorry."
The girl admits she used a knife to stab her brother, eventually leading police to where she tossed it after the attack.
"I'm so sorry," the girl says again, raising her face to the officer who has her detained. "I don't know what the f––– happened. I don't know what happened. I don't know what happened."
A police officer eventually removes the 12-year-old girl's hoodie and remarks upon a series of cuts on her arms. He notes that most of them look old but eventually finds a newer, though minor, wound.
April Lyda addressed that segment of the footage.
"I want to clarify something, my daughter was not a cutter!" she wrote. "She had old cuts from two months prior from when she was first put back on her meds and everyone agreed to take her off immediately and so I did and unfortunately it was too late the damage was done. The new cuts were from that night she attacked my precious son."
Have a tip we should know? [email protected]