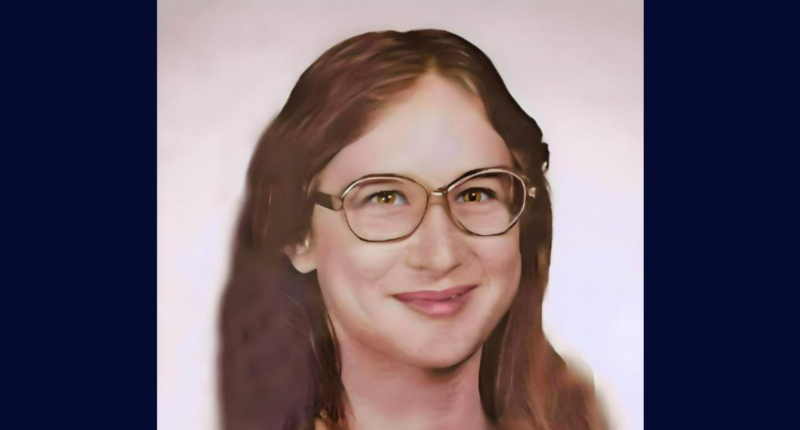 Sheriff's deputies in California have identified a murder victim found dead almost four decades ago, and their next step is to find her killer.
The younger sister of Claudette Jean Zebolsky Powers, who was recently identified by the San Diego Sheriff's Department as the 24-year-old victim of an early-1980s homicide, and law enforcement authorities are calling on the general public for help figuring out what happened to Powers and catch whoever is responsible.
"If you know of my sister — you have worked with her, you have seen her, it would have been back in '84, early 80s, to '85, when she come up missing — please contact the San Diego Sheriff's Department to tell them what you know about her," Powers' sister Laura Freese said in a video released by the sheriff's department. "Somebody knows what happened."
The sheriff's department says another area slaying may be linked to Powers' death.
"A second murder victim was found around the same time and area. The man's body has not been identified," deputies said. "There is a possibility these two cases are connected."
Remains ultimately identified as Powers were found in the northern San Diego community of Warner Springs on Feb. 16, 1986, near campsites on Los Coyotes Indian Reservation. Deputies estimate that Power was killed "on or near" that date, but the remains were only identified as hers after investigators, using DNA testing technology and genetic genealogy on a sample of the victim's hair, were able to find her daughters, sister, and mother.
"While this development cannot bring Claudette back to her loved ones, her sister hopes someone will recognize her photo and recall anything to help solve her case," authorities wrote, asking the public to review Powers' photos.
"Does she look familiar to you?" the sheriff's office announcement says. "Do you have old photos that resemble her?"
More Law&Crime coverage: Convicted murderer identified as suspect in 1980 cold case of 21-year-old N.J. woman found shot in the head in California
Powers, born on Jan. 13, 1962, was 24 years old at the time. The sheriff's department said she was originally from Michigan and lived with her husband in Washington state in the early 1980s until she left him and moved to San Diego County around 1983. Family members last heard from her in September 1984, when her father passed away.
Authorities said she likely lived in the San Diego or Escondido area until her murder. They believe they have a possible last known address for her and that she may have worked in a local restaurant.
Freese, Powers' sister, issued an open plea to the public for help.
"If you are still alive, and if you knew my sister, and you knew what happened to her, please come forward," Freese said. "Please. Please. We need closure."
Freese said the grief of losing her sister lingers even decades later.
"It is really hard," Freese said. "It's really hard on her kids too. Like I said, she was my oldest sister. I wished what happened to her didn't happen, but God needed her more than we did."
Deputies are offering a potential $1,000 reward for information leading to a felony arrest and have asked people to call the Sheriff's Homicide Unit at (858) 285-6330. Tipsters can remain anonymous by calling Crime Stoppers at (888) 580-8477.
Have a tip we should know? [email protected]